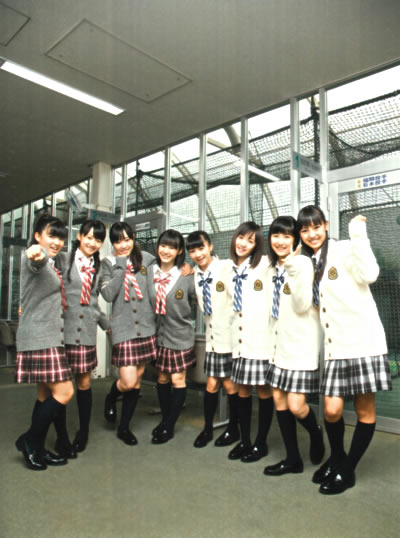 Morning Musume gets drastically younger when Risa Niigaki and Aika Mitsui graduate on May 18th. On the nexr day after graduations group's average age is 16,2 years. The question goes: Has Morning Musume ever before been as young as it's soon gonna be? Wow, so close to be U-16!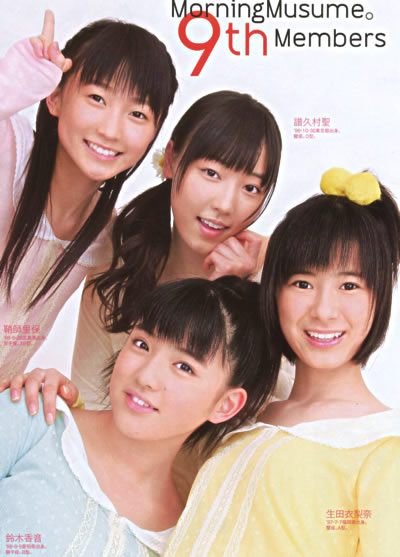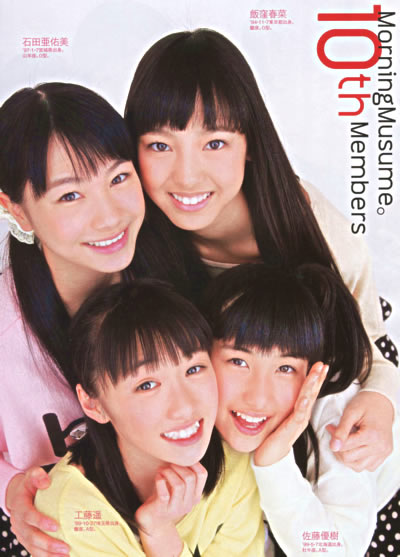 After G-day only MM 6th Gen veterans, our two old ladies Sayumi and Reina, are over twenty. Eeeh, just wondering when they are leaving The Flagship?
Following calculations were made based on each member's age on May 19. 2012. After each name the first column shows how many days each member has lived after her birth.
Sayumi     8346     22 years, 10 months, 6 days
Reina        8225     22 years, 6 months, 8 days
Mizuki      5680     15 years, 6 months, 19 days
Erina        5430     14 years, 10 months, 12 days
Riho          5105     13 years, 11 months, 21 days
Kanon      5036     13 years, 9 months, 14 days
Haruna    6403     17 years, 6 months, 12 days
Ayumi     5611     15 years, 4 months, 12 days
Masaki     4761     13 years, 12 days
Haruka    4588     12 years, 6 months, 22 days
Average age 16,2 years (~ 16 years, 2 months, 13 days)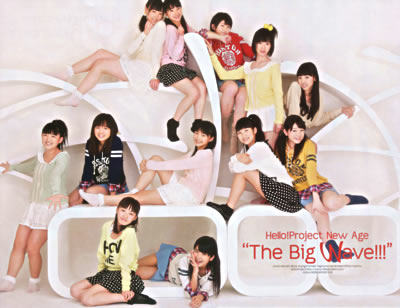 I've not calculated Berryz Kobo's or C-ute's ages but I've this feeling that soon (if not already) Berryz Kobo is the oldest group in Hello! Project as for average age. Then comes C-ute. How funny, from H!P Kids to H!P Grannies they go. And what about S/mileage? Also they are still quite young. Indeed Hello! Project keeps getting younger and younger these days. A pleasant evolution? Teen revolution?
Pingbacks/Trackbacks