Interlude – Hooked on moving pictures
What video clips, PVs & DVDs I've been viewing lately and why's that.
I watch a lot of moving images daily. Sometimes I have this nostalgic mood and it gets me searching my DVD & CDR archive to find those clips I want to see at that moment. Other times I can be hooked on fresh new clips those I can watch over and over again without getting tired of them. Long concert DVDs and movies I enjoy often in late evenings and nights.
As you can see, my today's viewing list contains only female artists. That's mostly the case, but of course I watch clips of male artists & bands as well.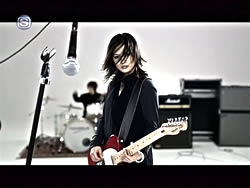 YUI – Rolling Star – PV
I've loved all music & PVs Yui has done so far. Her latest single is not exception for that case. This is very surprising and cool song. Yui has done so many ballads and now she blugs in her electric guitar and starts to ROCK.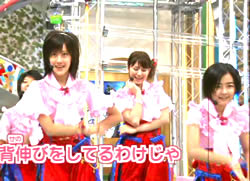 BERRYZ – Munesawagi Scarlet – OhaStar Aired 061123 – TV
Berryz performance's duration time is only 1min 55secs but it's a clip that I've watched continuously during these days. Song is so catchy that I can't get it out of my head no matter how hard I try. Or maybe I don't even try. And those costumes? Whatever you say, I like them a lot.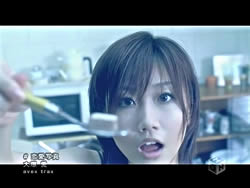 AI OTSUKA – Renai Shashin – PV
My newest discovery's (thank yous go to Jam) Ai Otsuka's voice is so tender & pure that I can't but surrender and let her lead me to her sensual world. Song and PV goes so well together.
PUFFY – Hataraku Otoko – PV
Ami & Yumi, my all time J-rock favorites don't let me down with this newbie. Another good rockin' song from Puffy comes with weird and funny PV. Those modified faces are so odd.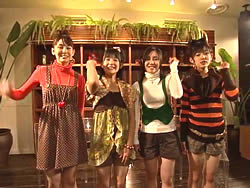 HELLO PRO HOUR – episode 20 – Aired 061124 – TV
Latest HPH episode has Tsugunaga Momoko, Sugaya Risako, Murakami Megumi and Suzuki Airi chatting about all funny things that have happened in previous episodes. Such as when Maki asks Risako what Maki's songs she likes most and Risako does not remember any of them. Very funny episode this is.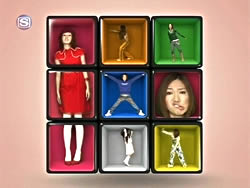 HALCALI – Look – PV
HalCali is beginning to sound more and more Puffy-ish. And I think that's not a bad thing. Still this duo have a touch of hip hop in their pop songs and this video is clever with it's Rubik's Cube idea.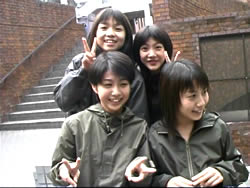 ZONE – Believe in Love – PV
Zone oldie that comes as a bonus with band's video anthology. Although Zone is disbanded it still has a certain place in my heart. This PV is so plain but I love it. Girls are singing & dancing in white studio set. Between dance bits there are "documentary footages" where girls among other things run in snowy forest.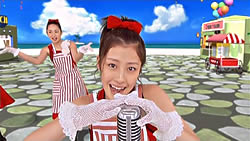 BERRYZ – Waracchaou yo Boyfriend – PV
I still love this ice-cream stall video. Not the best Berryz PV but enjoyable anyway.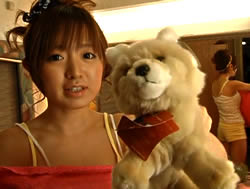 ASAMI KONNO – Making of See you Again Photo Book – DVD
When I'm missing Konkon I watch this special DVD. And I do it frequently. I don't need anything else but her smile.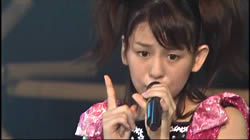 BERRYZ – Summer Concert Tour 2006 "Natsu Natsu! ~Anata wo Suki ni Naru Sangenzoku~" – DVD
Berryz in summer heat, sweating and doing their best singing performance so far. I view this concert experience fortnightly.