Don't even dare to say that I'm just following the trend that's going on in blogosphere today. Been doing these Top-5 and Top-10 lists many years now.
I've been too lazy for writing any entries here lately. Maybe my focus has been too much on my Kakko-ii Berryz Limited Edition blog. Blame Berryz for that!
So before I get finished with my next real blog entry here's something that might not be interesting at all.
MY TOP 10 H!P GIRLS
1 Miyabi
One of the loveliest girl in this whole world. She is not perfect but she has that kind of strong personality what get's me hooked on her totally.

2 Risako
This was inevitable. Risako took the 2nd place from KonKon. She also has a character that attracts me. A lot.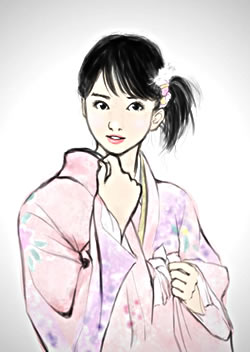 3 KonKon
Although KonKon dropped down one step it doesn't mean that she is out of my heart. She is always there. Always!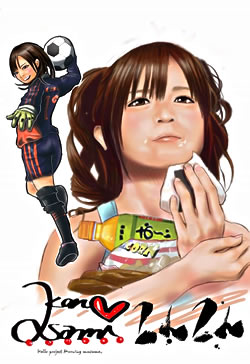 4 Chinami
Another climber on my list. Chinami proved to be a stunning model-like cat-walker in SSA concert this spring. But that's not the whole picture. She is pretty and she is funny too.
5 Reina
For me clothes or hairstyles doesn't count when I look at people's personalities behind the surface. Reina's strong individuality shines there.
6 Momo
Taking about individuality same goes with Momo princess. She's far from perfectness but it's that Momoness that makes her so dear.
7 Ayaya
I still think that Ayaya is too undervalued artist. Is it because she is in H!P? She has talent, very good voice and also good looks.
8 Marippe
As said many times before, no matter what happens, Marippe is always going to be one of my dearests.
9 Maimi
Lately I've been watching C-ute's new videos distressingly often. There is one reason for that.
10 JunJun
She makes her debut entry to my list. She is learning fast to be a true MoMusu. There is more than just that "banana eating episode". She is fresh face and what a sweet smile she has.
Miya art credits to ChRno from jphip. He is talented artist and this is only one of his fantastic Miya paintings.