Hello! Project group(s) to JAPAN EXPO 2017 in Paris ?
I emphasize that this is only a speculation but a very fascinating speculation I'm pondering now.
Here it comes. I say that at next JAPAN EXPO in Paris we could see one or even more Hello! Project groups as Guests of Honor. Now you should say: Wow!
So why I'm so crazy to say such an unbelievable thing?
I've been to JAPAN EXPO several times when they have had H!P groups as guests. 2010 it was Morning Musume (what a live it was!). 2013 °C-ute and 2014 Berryz Kobo x °C-ute. And in February 2012 Buono! did their legendary Paris live.
In Paris there is a certain booking agency & record label called SOUNDLICIOUS which previously has brought H!P groups to JAPAN EXPO. I've got my press passes to those lives from this agency. Now today SOUNDLICIOUS has changed their Facebook name to "Japan Expo Soundlicious". Last time they have posted to their FB it was in May 2014 and it was about Berryz Kobo x °C-ute. So from now on SOUNDLICIOUS needs once again their FB account and they are gonna use it for promoting something upcoming . . .
And here starts the heavy speculations. As SOUNDLICIOUS has been a link between Up-Front Agency and JAPAN EXPO I would like to believe that we could see one or even more H!P groups in JAPAN EXPO 2017. As some leaders & girls in H!P groups have stated they want to do overseas concerts in 2017 there sure is a certain will also to do those trips.
Morning Musume.'17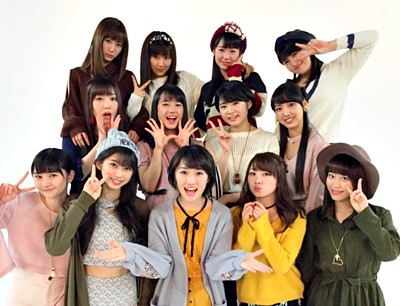 Would be awesome to see Morning Musume.'17 in JAPAN EXPO 2017. MoMusu was formed in 1997 so this is 20th anniversary year for the group. Maybe this anniversary would be the strongest reason why MoMusu's latest lineup is heading to Paris next July. Morning Musume.'17 as the main act in JAPAN EXPO 2017?! How does it sound?
ANGERME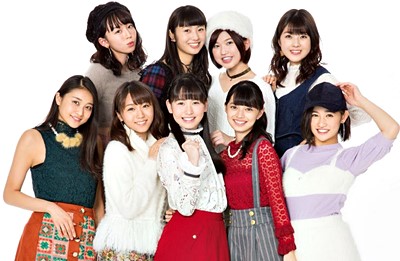 As/If H!P's new leader Ayaka Wada from ANGERME has said to Up-Front that "We want to go to Paris!" then I think their agency can't be completely deaf for that shout. But is this finally the year when ANGERME will conquer Paris? There might be some kind of pecking order between groups which defines who could do what & when. But is H!P's flag ship MM.'17 still number one or is it today ANGERME?
Even better than seeing only MM.'17 or ANGERME in Paris would be seeing both of them there at the same spectacular concert. Is this only my wild dream or could it really happen?
Other H!P groups
°C-ute can't go to JAPAN EXPO any more because the group is already disbanded in July 6.-9. when JAPAN EXPO takes place. What about Juice=Juice then? I think it's not yet their turn to go. Same with Country Girls. Not yet. Youngest groups Kobushi Factory and Tsubaki Factory are not yet ready for Paris although I really would like to see Kobushi girls there.
Conclusion
Guests of Honor in JAPAN EXPO 2017 are either Morning Musume.'17 or ANGERME. Or both those groups. Let's wait and see how right or wrong I was with my speculations.
Links
Japan Expo Soundlicious on Facebook
SOUNDLICIOUS site
JAPAN EXPO PARIS