Happy 14th Birthday Miiya !
Today, friday 25th (Jpn local time), it's Miyabi's Birthday, so. . .
HAPPY 14th B-DAY
CHARMING MIIYA !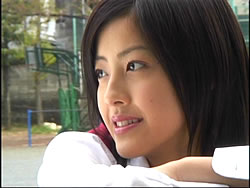 What can I say? As I have already stated, she is now my number one H!P girl. I have this feel that one day Miiya is gonna be one of those great Stars in Japanese idol biz. Why? Why not! She's already awesome in Berryz and day by day she is getting better.
I made two Miiya B-day wallpapers so also you can celebrate her special day: Miiya – Seaside 1024 x 768 and Miiya – White Dress 1280 x 1024