There is even cosplayers in Finland !
This weekend August 18.-20. there is an Animecon IV event in Helsinki. Lot of anime, manga & Japanese popular culture stuff there. And of course kawaii & kakkoii cosplayers everywhere because there is also competitions for 'em.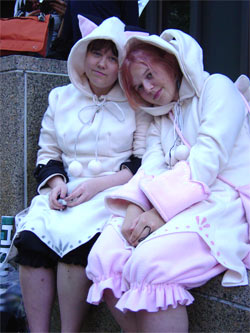 I took my Sony for a walk through park near event place and took some photos. Those cospalyer pix you'll find here > Cosplay album.
So it's official: There really is lot of cool cosplayers in Finland!