Maki strips to next level
Not again UFA! What are they doing to our Maki? She's adult that's true and we can't do nothing for that. But if this foxy Some Boys Touch PV style is UFA's idea of reaching to the next level of Maki's career, I don't know if I'm gonna buy it or even follow it.
Maki has always been a sexy hot babe but why o' why they are underlining it with this way? Nothing wrong with boobs and stuff but this installation is, as I said, too C-H-E-A-P for dear Maki. This PV is far too much christina aguilera-ish to get me excited. Maki is still hot without any cheap tricks.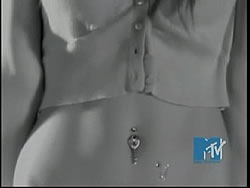 I'm going to talk more about this adult oriented new strategy of UFA later. . .