Happy 24th Birthday Airi
Former °C-ute and Buono! member Airi Suzuki celebrates today her 24th Birthday as a solo artist.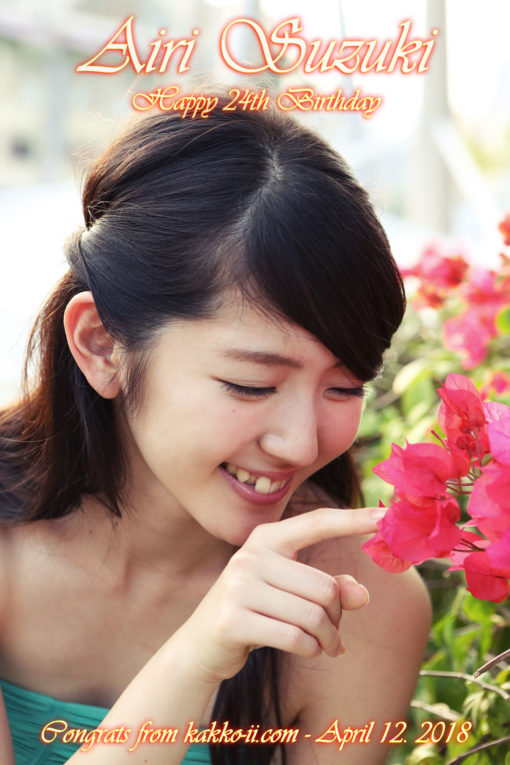 Happy 24th Birthday
Airi
on April 12. 2018
Congrats from zush @ kakko-ii.com
Now in the beginning of her solo career she is doing her first 23 solo concerts at Cotton Club (Tokyo), Zepp Tokyo and Namba Hatch (Osaka) during March 26. – April 29. This "tour" has it's climax on July 9. at Nippon Budokan.
Airi Suzuki's official web site >
Airi's solo debut album "Do me a favor" is gonna be released on June 6. 2018. It comes with two editions. Get them from CD Japan:
Do me a favor [w/ Blu-ray, Limited Edition]
Do me a favor [Regular Edition]