For relaxing time, make it Santory time
Old stuff? Yep, this movie was released 3 years ago but it's still on my TOP 5 RECENT MOVIES list.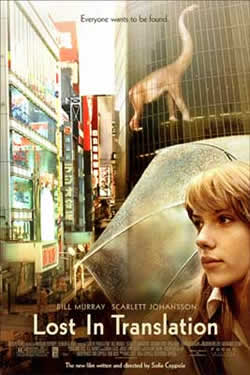 Sofia Coppola's LOST IN TRANSLATION hooked me at once when I had only watched it like 10 minutes or so. I went to see it three times when it was here at theatres. Then I bought DVD. And I'm still saying Lost in Translation is one of the best films I have seen during recent years.
It touches me deeply every time I watch it and there is several reasons why it does so.
First of all it has that unique atmosphere of Tokyo. I've been to Tokyo three times and this movie brings back those memories, those late night neon lights, crowded streets in Shibuya and one certain coffee bar where I and my Japanese friend of those times had lunch. When I see Bob (Bill Murray) and Charlotte (Scarlett Johansson) walking/runing through nightly streets of Tokyo I know I'm going back there some day.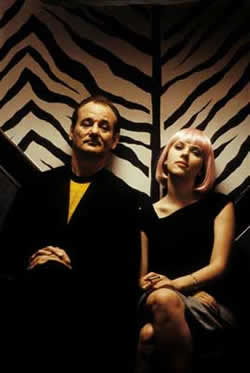 Then it has this some-kind-of-love-story. Should we call it platonic love. Something like that has happened also for me. Two lonely souls meet suddenly in a place where they both feel to be like total aliens. They are empty and their life seem to be so meaningless. But there is a silent tie between these two. It's a romance with melancholic overtone and when it's time to return to real life I can't be sure if that really is the end of their relationship. Can't hear what Bob whispers in Charlotte's ear when they hug good-byes.
Although Lost in Translation is quite melancholic it has also hilarious moments. Bob being a quest in Matthew's Best Hit TV is fun and Bob doing Santory whiskey TV ad with Japanese crew is also very amusing.
If you want only action, awesome special effects, sex scenes and stuff this movie is maybe not for you. But if you love Tokyo, like I do, you might as well like this movie. Give it a try.