Don't Touch My Radio
FAREWELL, MY L.u.v : Dont Touch My Radio (FWML-004)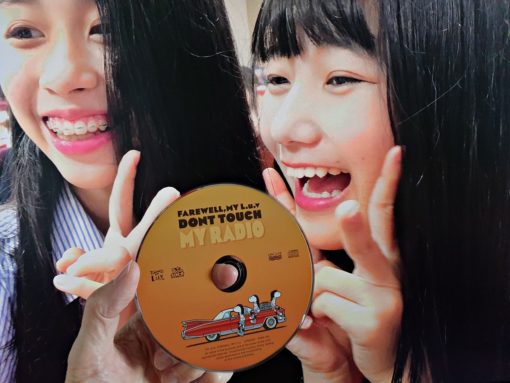 This is interesting! Indie J-pop group FAREWELL, MY L.u.v is a couple of young girls from Nagoya and they sing music composed by Yasushi Watanabe. Watanabe has worked also for °C-ute, Arashi, LinQ, Tomomi Itano, AKB48 and lately for Airi Suzuki to name only some of his activities.
Before this EP with 9 songs FML has released two singles (2016 & 2017) and a bunch of CDr singles.
I love the way how they mix together different music genres from R&B, soul, hiphop, reggae, dancehall, techno, pop, electronica etc. It's so rich blend that I just can't stop listening to these songs.
Almost all FML songs on this EP are written & arranged by Yasushi Watanabe. Takuma Kobayashi is FML's producer & creative director. I guess we could call him the father of FML.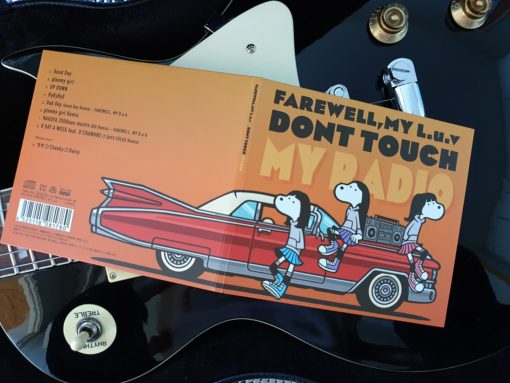 All FML's songs are really addictive, super earworms. That soft laid-back feeling of the songs gets me happy & relaxed every time I listen to FML. Indeed this is music to chill out & dance with.
Also I like the clear singing voices of the girls. They are good! And cool! All credit to Sakiko Kodama, Anzu Sugiura, Ritsuko Kodama and Minami Yamazoe. Minami by the way is not any more in the group. As FML is going through some changes these days it's not yet clear is Ritsuko's older sister Sakiko still staying in the group. Today Sakiko's status is "supporting member".
When I listen to this EP I keep thinking how good it is. And they are still an indie pop group in Nagoya! I really hope that in the future FAREWELL, MY L.u.v could reach much wider audiences. I hear and see that the potential is already there.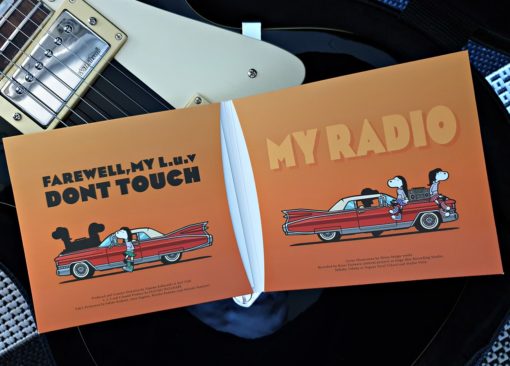 "Dont Touch My Radio" song by song
"Good Day" is a sweet slow going song with a hint of reggae beat.
"gloomy girl" is a smooth soul & hiphop song with a flavour of 80's Brit r&b & pop
"UP DOWN" is another nicely swinging pop soul with a hiphop part
"ByByByE" is EP's pure pop song
"Dub Day (Good Day Remix)" I love this remix
"gloomy girl Remix" Shifting to the techno/house gear in this remix
"NAGOYA ZOOOooo (NAGOYA ZOO Remix)" This is a remix from their earlier single release, kind of trip hop style
"8 DAY A WEEK feat. O'Chawanz (7 DAYS FOCUS Remix)" hiphop pop song with a catchy chorus
"Cheeky Daisy" is a soul pop funky song
"Dont Touch My Radio" EP was released on June 26. 2019.