Lolitas, strawberries and summer
First of all I must confess that I've been a Tokyo Girls' Style's fan from the very beginning of the group's existence. I love their soul'ish & funky'ish soft pop music and their perfect dancing abilities.
Then I must add that I was never a SweetS fan when this girl group was active from 2003 to 2006.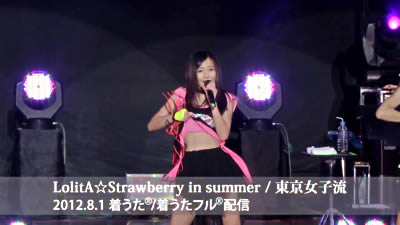 I think it was Ray's (from Idolminded) blog post some years ago which introduced to me this group of five young girls and their incredibly catchy and kind of legendary song "LolitA Strawberry in Summer" (2003). In the western world that kind of combination, young girls singing something about lolita, would certainly have been a major scandal but in Japan so many things are so very different.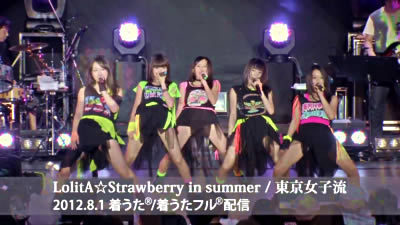 Last year when TGS released their fifth single "Love like candy floss" I realized that the song is actually a SweetS oldie re-made by TGS. And now TGS have performed another SweetS hit, "LolitA Strawberry in Summer", this time in concert.
By the way SweetS record company was Avex Trax as is Tokyo Girls' Style's too.
You love lolitas? You love strawberries? You love summer? Well if you're not quite sure you can now test yourself by watching these video clips. It's quite interesting to compare the originals and the remakes. Recent live version of "LolitA Strawberry in Summer" by TGS is .. well .. Yes, it is.
Tokyo Girls' Style – LolitA Strawberry in Summer (live 2012)
SweetS – LolitA Strawberry in Summer (TV live 2003)
http://www.youtube.com/watch?v=8lamJwf7LWs
Tokyo Girls' Style – Love like candy floss (PV 2011)
SweetS – Love like candy floss (PV 2004)