My 2012 year end Top Ten H!P Girls
It's been for a while when I last time did my Hello! Project girls top ten list. Actually it was almost exactly one year ago. Many things has happened in Hello! Project since the last days of 2011. Also my top ten list has undergone quite drastic changes during this year.
I guess Miyabi is always gonna be there on the top but I can feel the earth shaking and thank god it's not another earthquake this time.
Seeing Buono! and meeting girls in Paris last February might be one thing that shows on my new list. But even more my top ten has changed because of those new girls in Morning Musume. I've realised that Morning Musume is still there and I love the way how those young new girls have given the group new kind of freshness. Been waiting for this kind of change for a long time and now Morning Musume is again an interesting group.
As you can see Morning Musume's 10th generation member Haruna has invaded the number two spot on my list. I think this is serious and I know she's not just paying a short visit to my heart. And there is even three 9th gen girls. Another surprise might be that Momochi is again here and shoots herself right to the third place. Meimi from S/mileage is still there, now on 10th place.
When Reina graduates next spring I guess I must start ranking also girls who are making their career outside H!P. Then I could choose also girls from Scandal, Fairies, Tokyo Girls' Style etc. to my list. Because I will always support Reina.
Compared to my last year's top ten Sayumi, Riho and Yurina are not any more there. It's just that there is room only for ten girls and ten girls I have chosen. By the way, is this already the time to start speculating when current Morning Musume leader Sayumi is graduating?
I don't know if this is my greatest idea but I checked out dozens of Beatles lyrics and picked up one verse from them for each of my top ten girl. I tried to find out verses which more or less match with each girl.
1. (1.) Miyabi Natsuyaki (20)
Sometimes I wish I knew you well,
Then I could speak my mind and tell you
Maybe you'd understand.
I want to tell you,
I feel hung up and I don't know why,
I don't mind, I could wait for ever,
I've got time. I've got time
I Want To Tell You (Harrison)
2. (–) Haruna Iikubo (18)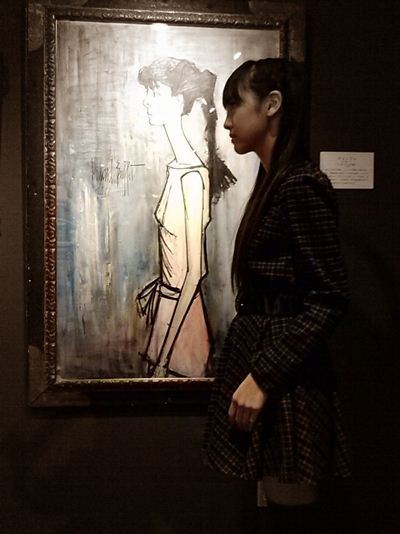 I need to laugh, and when the sun is out,
I've got something I can laugh about.
I feel good in a special way,
I'm in love, and it's sunny day.
Good day sunshine, good day sunshine,
Good day sunshine.
Good Day Sunshine (Lennon – McCartney)
3. (–) Momoko Tsugunaga (20)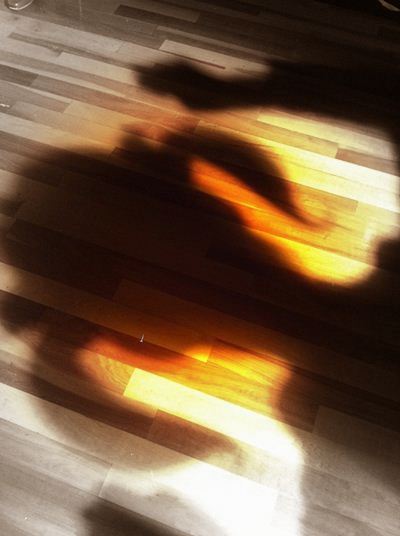 Picture yourself in a boat on a river,
With tangerine trees and marmalade skies
Somebody calls you, you answer quite slowly,
A girl with kaleidoscope eyes.
Cellophane flowers of yellow and green,
Towering over your head.
Look for the girl with the sun in her eyes,
And she's gone.
Lucy in the Sky with Diamonds (Lennon – McCartney)
http://www.youtube.com/watch?v=UNey-pqLcFc
4. (3.) Reina Tanaka (23)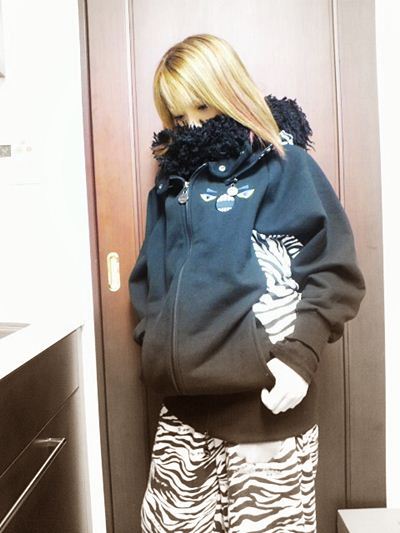 She asked me to stay and she told me sit anywhere,
So I looked around and I noticed there wasn't a chair.
I sat on a rug
Biding my time,
Drinking her wine.
We talked until two,
And then she said,
'It's time for bed'.
Norwegian Wood (Lennon – McCartney)
5. (4.) Risako Sugaya (18)
Is there anybody going to listen to my story,
All about the girl who came to stay?
She's the kind of girl you want so much it makes you sorry,
Still you don't regret a single day.
Ah girl, girl.
Girl (Lennon – McCartney)
http://www.youtube.com/watch?v=lalP3MQbSKk
6. (4.) Mizuki Fukumura (16)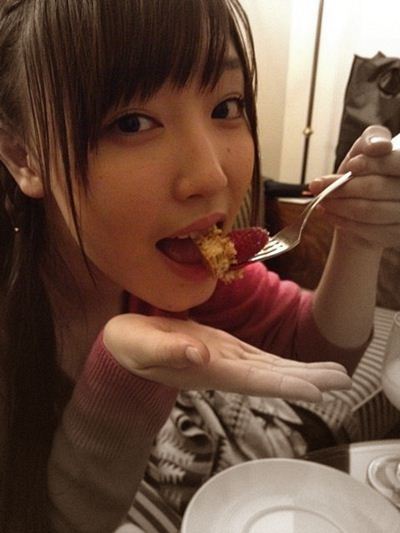 One, two, three, four,
Can I have a little more,
Five, six, seven, eight, nine, ten,
I love you.
All Together Now (Lennon – McCartney)
7. (9.) Airi Suzuki (18)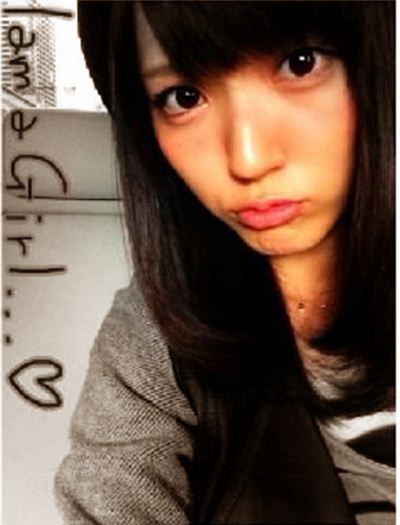 Something in the way she moves
Attracts me like no other lover,
Something in the way she woos me.
I don't want to leave her now,
You know I believe and how.
Something (Harrison)
8. (8.) Kanon Suzuki (14)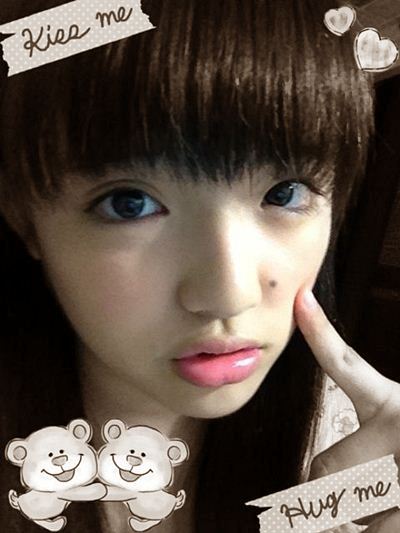 Honey pie, Honey pie
Honey pie, Honey pie
Honey pie, Honey pie
Honey pie, Honey pie
I love you
Wild Honey Pie (Lennon – McCartney)
9. (–) Erina Ikuta (15)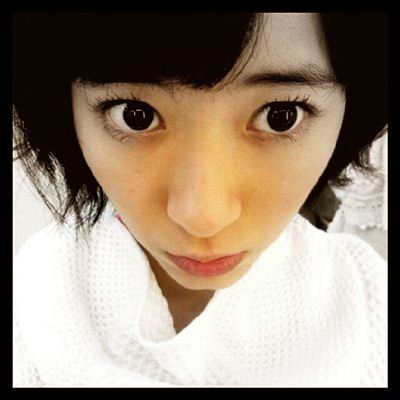 All these years I've been wandering around,
Wondering how come nobody told me
All that I was looking for was somebody
Who looked like you.
I've got a feeling that keeps me on my toes, oh yeah, oh yeah
I've Got a Feeling (Lennon – McCartney)
http://www.youtube.com/watch?v=9SJgtarzR8M
10. (7.) Meimi Tamura (14)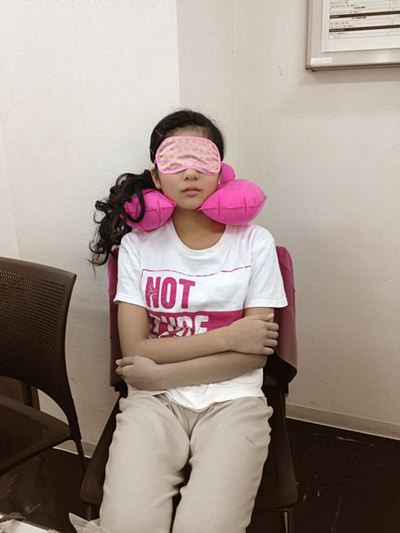 Before this dance is through,
I think I'll love you too,
I'm so happy when you dance with me.
I don't wanna kiss or hold your hand,
If it's funny, try and understand.
There is nothing else I'd rather do,
Cause I'm happy just to dance with you.
I'm Happy Just to Dance with You (Lennon – McCartney)