Those precious moments – part 1
Introduction:
This is going to be a face to face type interactive blog between Wu and me. We two old timers chatting on various H!P related things. There is no clear goal or settled subjects. We just do our blog entries in turns and only time tells where this conversation leads. So let's… Starto!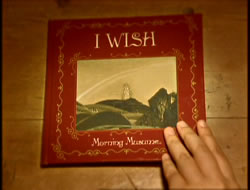 I experienced Morning Musume awakening in the year 1999 when I saw Love Machine PV. Gosh, I'm almost shocked when I start to think it now. Exactly eight years has now passed by. Love Machine got me ultimately into J-pop. No return ticket. Although I listen to wide range of J-pop and J-rock Morning Musume has always stayed in my heart as that "one and only". Until these days, but that's another story.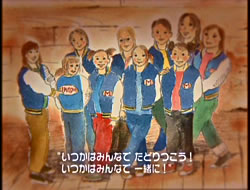 Love Machine is certainly MM classic, great J-pop dance beat, great line-up, Maki just joined the group and 1st gen member Aya Ishiguro still there but leaving soon. But Love Machine is not my all time favorite MM song. And when I'm now talking about that precious one, it's not only the song but strongly with it goes PV's long version. Sound and scene! Together so deeply touching experience that I guess I'm always having tears when watching that video tale.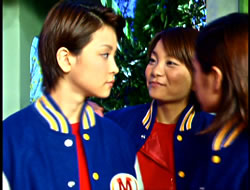 The song itself is a love song: "life is wonderful / meeting someone / falling in love / ah how wonderful / it's like a dream / you can laugh and cry about it". But the PV takes it to another dimension telling a story about small village girls, people living there quite ordinary life and how importat friendship is in our lives.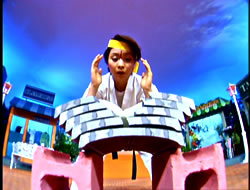 The song is of course I WISH and the scene is village's plaza where old friends meet. Yuko, Kaori, Nacchi, Kei, Mari, Maki and almost fresh 4th gen MM members Rika, Hitomi, Aibon & Nono. They are all there laughing, singing and dancing. Girls have double roles: Besides village girls they play also grown up villagers. Maki for example is a policeman and Nono sells hot dogs. It's kind of mini drama, happy play that has also tiny melancholy undertones.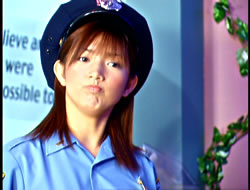 "… we have clear days / we have rainy days too / someday you'll understand it all"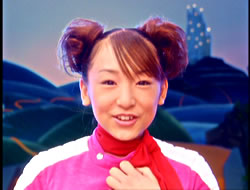 I WISH was released in September 2000. Before it came out Happy Summer Wedding and after I WISH was published Renai Revolution 21. What can I say? All outstanding MM songs.
Zush
[to be continued]