5th Anniversary for 10th Generation
Today we celebrate for the 5th anniversary of Morning Musume's 10th generation girls Haruna Iikubo, Ayumi Ishida, Masaki Sato and Haruka Kudo.
They were winners of the "Morning Musume 10th generation Genki Jirushi" audition. Exception was Haruka who was selected from Hello! Pro Egg. These new members were introduced to the public on September 29th 2011 just day before the graduation of Ai Takahashi.
On the third round before the final selection of the audition there were still some interesting names taking part of the battle. The names we were going to get to know later on as members in Morning Musume and two new H!P groups: Akari Uemura (Juice=Juice), Natsumi Taguchi (Kobushi Factory), Ayano Hamaura (Kobushi Factory), Rena Ogawa (Kobushi Factory), Yuka Miyazaki (Juice=Juice), Rio Fujii (Kobushi Factory) and Maria Makino (Morning Musume).
"Pyocopyoco Ultra" was 10th generation's first single (released in February 2012) as the members of Morning Musume. You still remember those funny yellow spring chickens? Well, I would certainly like to forget 'em.
Duu, Maachan, Daachan and Harunan as fresh new members in Morning Musume.: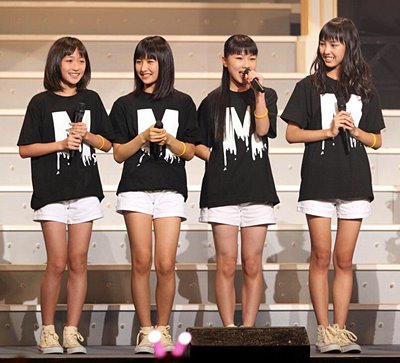 Introducing 10th generation members: