Is this just another excuse to show more Miyabi pics?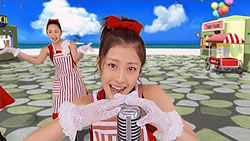 You know how you can't like someone's new song just after it's been released. It can leave you kind of "Don't really know" situation. Then you listen to this song once, then you listen it twice and before you even realize you are humming it. It's stuck in your head! You must admit you after all like it a lot.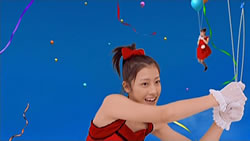 This has happened for me many times. Last time it was with Berryz song "Waracchaou yo Boyfriend". It hooked me just after I had listened it over 10 times. Today it's on my top 10 playlist. And the PV is not bad either.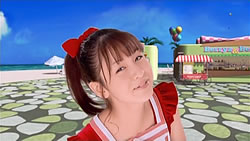 Upcoming Berryz stuff :
2006-10-11 Sugaya Risako 1st Solo Album – Risako PB
2006-10-19 Hotaru no Hoshi (movie) with young Risako DVD
2006-10-24 Berryz Koubou Summer Concert Tour 2006 – Natsu Natsu! ~Anata wo Suki ni Naru Sangenzoku~ DVD
2006-12-06 single CD
2006-12-13 single V DVD