Happy 23 Ayacho
Hello! Project and ANGERME leader Ayaka Wada turned to 23 today.
It feels like Ayacho has been around for ages. She became a Hello! Pro Egg member in 2004 and when S/mileage was formed in 2009 she was named the leader of that group of four young girls.
Ayacho is into arts and especially into western visual arts. She has already published two art related books (2014 & 2016). She graduated from university in March 2017 and continues her art studies now. Ayacho has said that she wants to become a curator. I'm sure that's gonna indeed happen when she finally graduates from H!P & ANGERME some day.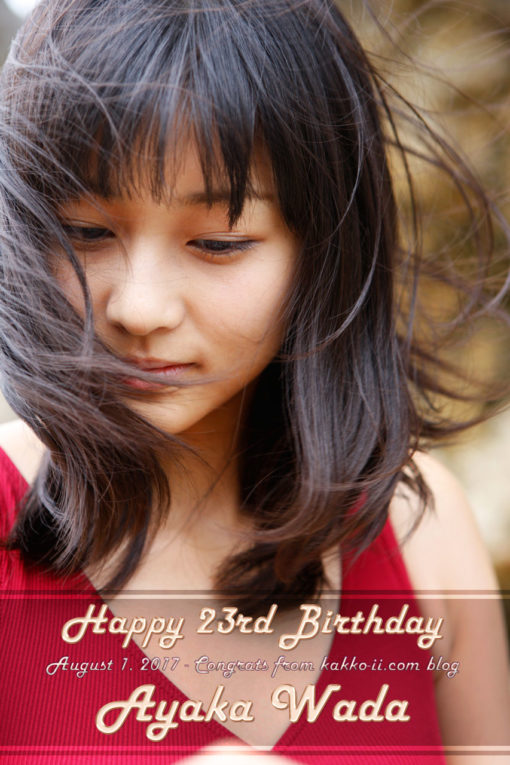 Happy 23rd Birthday
AYAKA WADA
on August 1. 2017
Congratulations from zush @ kakko-ii.com
Wada Ayaka : Take off is now! – Hello! Project Hina Fest 2016
https://www.youtube.com/watch?v=DYgAITuOIww