Morning Musume. '17's new single is number one
Wow wow wow! This is a great day for Morning Musume. '17. Even I am quite exited. Group's new single "Jamashinaide Here We Go! / Dokyu no Go Sign / Wakaindashi!" went straight to the first place on Oricon Daily Singles Chart on it's pre-release day October 3. 2017 with 81.886 sold units. Gongrats girls!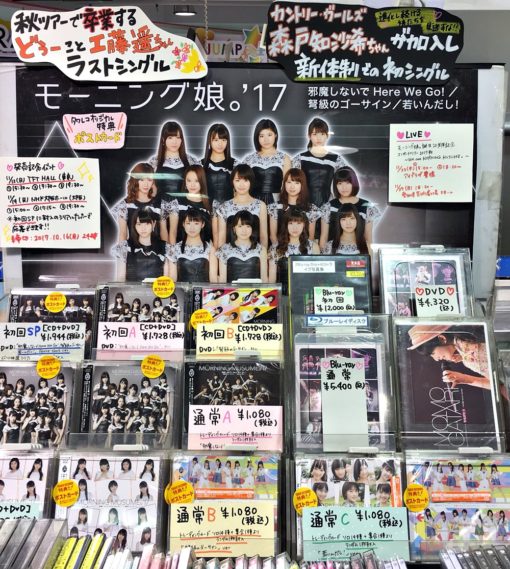 Even Sexy Zone was left behind although also they released their new single on the very same day as Morning Musume. '17 did.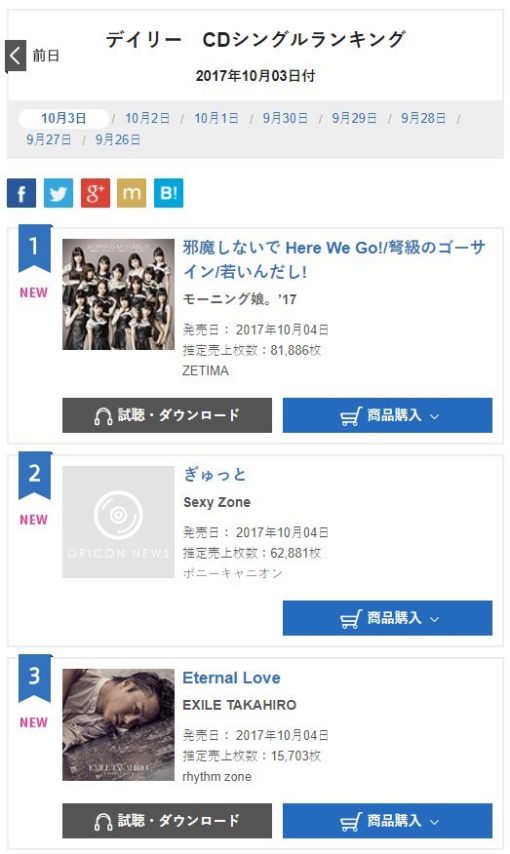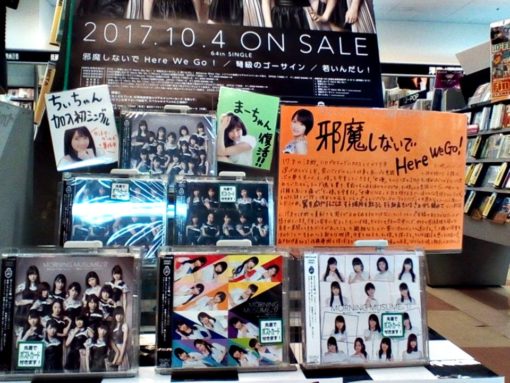 You sure remember/know that this is the last single for Haruka Kudo as a MoMusu member. Duu graduates from MM and Hello! Project on December 11. at Nippon Budokan (Morning Musume Tanjou 20 Shuunen Kinen Concert Tour 2017 Aki ~We are MORNING MUSUME~ Kudo Haruka Sotsugyou Special).