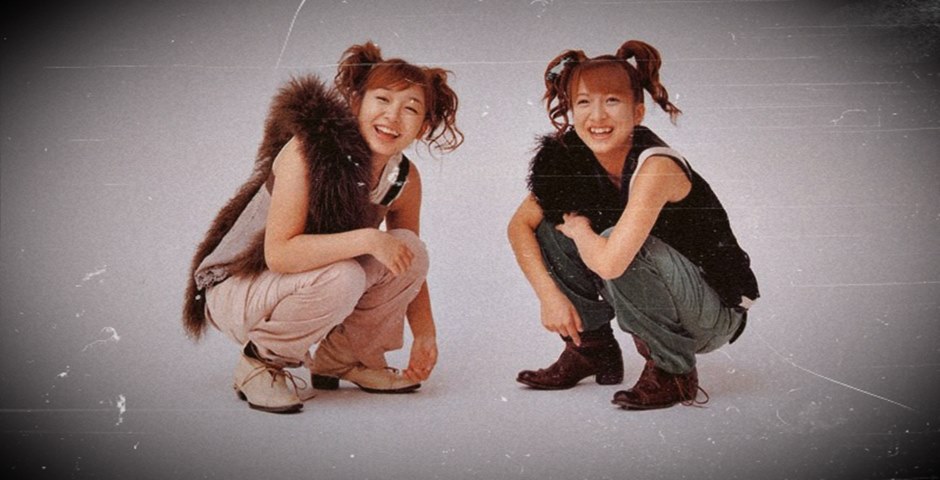 From my Hello! Project archives – The short life of Double U
When two Morning Musume girls and also best friends Ai Kago (Aibon) and Nozomi Tsuji (Nono) formed a duo in 2004 no one could imagine that this group's story is gonna be quite short & turbulent one.
The beginning of Double U a.k.a W a.k.a Double You a.k.a U&U was promising. They covered old J-pop hits with a style and got also some original own stuff. Their first single "Koi no Vacance" (June 2004) was an old The Peanuts cover.
W managed to release 6 singles and 2 albums before The Kago Incidents. In early 2006 FRIDAY magazine dropped a bomb: Their paparazzi had shot photos of Aibon smoking in public. 18 years old Aibon was shelved and already scheduled releases of 7th single (Dou ni mo Tomaranai) & 3rd album (W3: Faithful) were postponed. In the beginning of 2007 their agency Up-Front calmed down and was preparing to let W come back. However in March 2007 followed another Aibon scandal published by FRIDAY. Dating a 37 yo man and still smoking was enough for her agency and Aibon was imemdiately fired from Hello! Project. The short story of W came to it's sad end.
And finally after over a decade lasted breach between Up-Front and Ai Kago was broken this summer as she performed at "Hello! Project 20th Anniversary" concerts in August.
By the way many of us old H!P followers have been wishing that hopefully some day they could put out those in 2006 canceled single & album releases.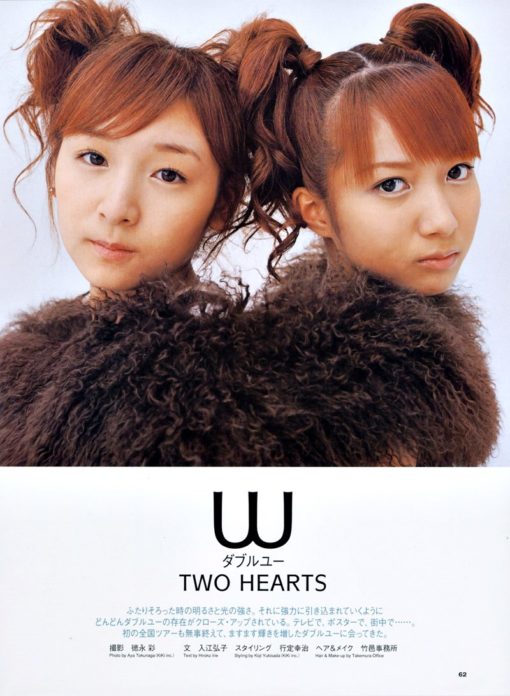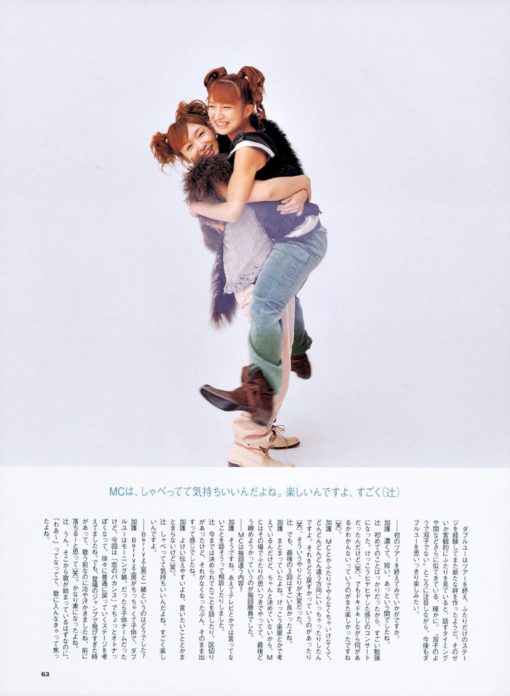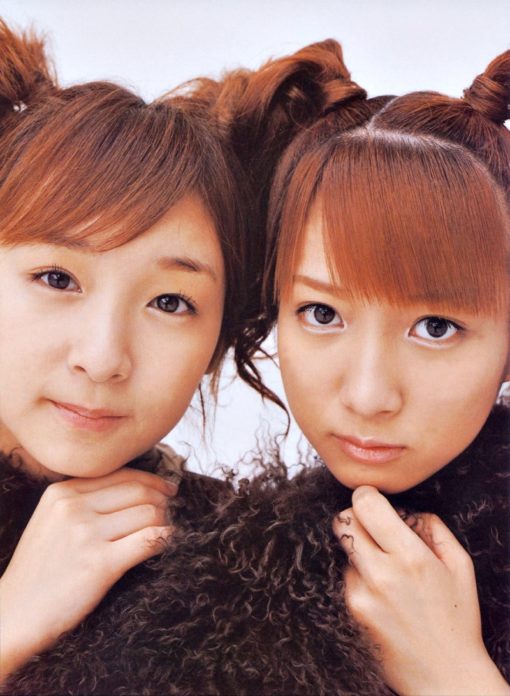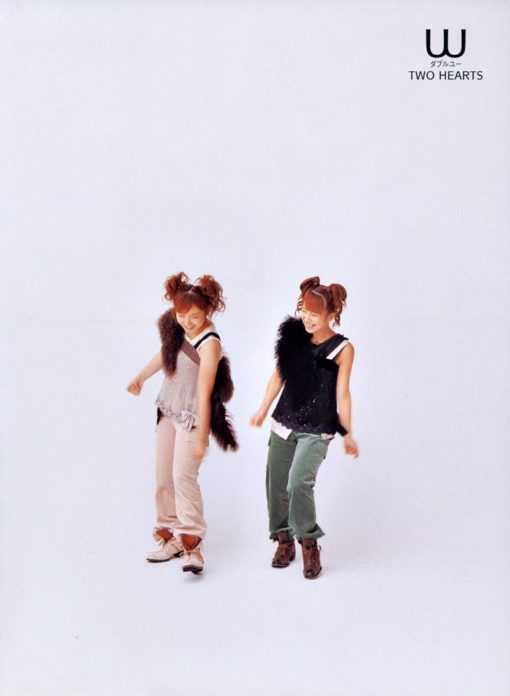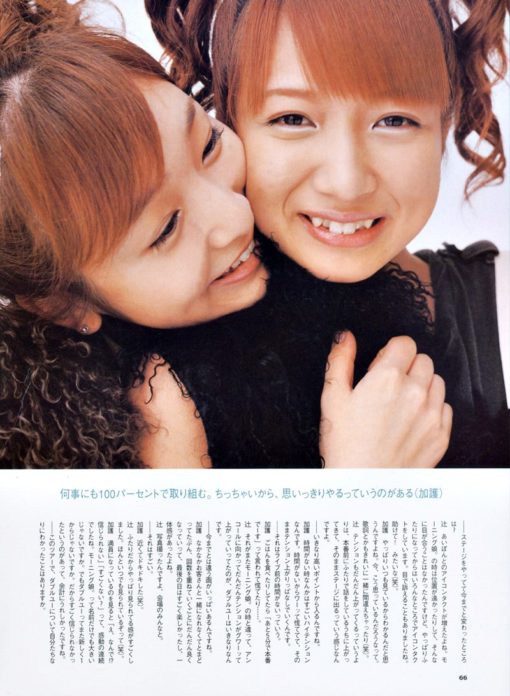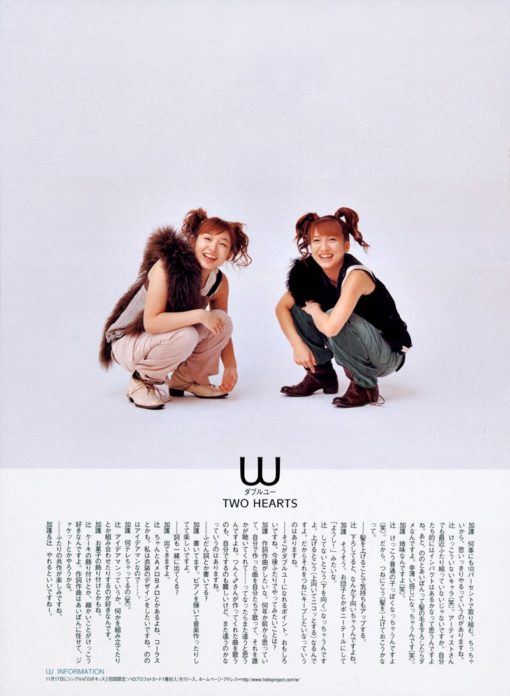 I'm posting quite regularly pictures from my large Hello! Project image archive on Twitter. With these tweets I bring my contribution as a fan to the 20th Anniversary of Hello! Project. These tweets can be entitled as "My Hello! Project History".