My Religion = Berryz Kobo
I was afraid. I really was. How could Berryz Kobo carry on surfing on the peak of the wave of excellent songs?
Jiriri Kiteru is a classic (March 2006). Then came little lighter but still good Waracchaouyo BOYFRIEND (August 2006). Next one, Munasawagi Scarlet (December 2006), is the song that I think I have listened at least once / day after it was released. You can imagine it's a lot of playing time for that song. Not to be mentioned how many times I have watched the PV & various live performances of that masterpiece.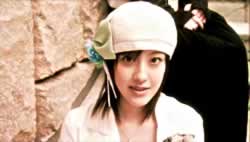 So I was restlessly waiting for this Berryz Kobo's 13th single Very Beauty (release date March 7th). As always, first tasting of this forthcoming song was a low quality web radio rip from Berryz radio show. Although it hasn't much bass sound etc. I was already relieved. That sounded like a decent Berryz song. Then came much better FM radio recording and I was instantly falling in love with this wonderful song.
I already know that I'm going to listen & watch Very Beauty maybe even more than Munasawagi Scarlet. It's just so lovely smoothly going J-pop song, almost like ballad. It has this dreamy feeling that touches your soul and makes you smile like you smile when you are in love. Kind of silly smile I guess.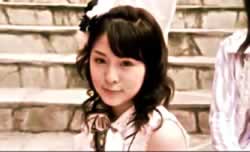 I see Very Beauty much as my favorite berries dominated song. Miyabi and Risako are on leads. They both have the major lines in this song. And they both are great. You could say Risako's still bit raw, but that's not the point. She is Risako and that's enough for me. And no need to say how good Miiya is. As I posted to Forum, Miiya shines once again.
Yesterday (March 2nd) was a special day. I fell even deeper in luv with Very Beauty and the whole Berryz Kobo. I guess there is no return anymore. Thanks to our pronto Craig who first posted Very Beauty's streaming PV link to Forum! I watched that video last night over and over again. Then I downloaded avi-version of it and continued my watching. Now I don't even dare to say how many times I already have seen that PV. I'm hopelessly stuck with it. Because I'm happy it can't be so bad thing. Can it?
The video, yeah, the VIDEO! I'm starting to repeat myself badly but in this PV all Berryz girls are looking more mature and more charming than evar. Their looks are so natural & easy. How softly Miiya smiles to you. How free & easy is Yurina's appearance. How lovely are all of our girls. And this must be said: How captivating is Risako's character today.
This PV is filmed inside and outside of the church (or church-like building). There is no religious elements involved on the set but you can see organ pipes behind girls in interior scenes. So girls are dancing in the church! Those hazy church hall scenes are awesome. Shooting of this video is satisfying. Camera moves smoothly and some close-up scenes are filmed in slow motion. I just hope that when DVD version of this song comes out it has a close-up version included.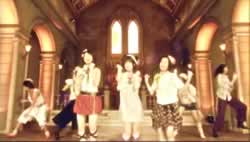 As Craig already put it, Berryz Kobo IS now our Religion. When you are a fan, you worship your idols like nothing else. So it is. So it has been for ages. The difference between real Religions & Idolizing is of course that your idols are real people somewhere out there. Real flesh, blood & bones packed attractively as to say. You can always dream that some day you could meet your idol(s) face to face. Sure I'm also dreaming that kind of things. Sure you know who I would like to meet in the future. Just saying that there is more than one person on my list.
P.S. Strange how differently people take Very Beauty. Some say it's one of the worst Berryz songs. Some others that it's better than that. Well, I have now stated my opinion. You can argue on it but you can't change my mind. I know what I like. So simple.