Ten great Sakura & Haru songs
There are plenty of Hanami season, spring & graduation related songs J-pop/rock groups have recorded & performed during recent decades.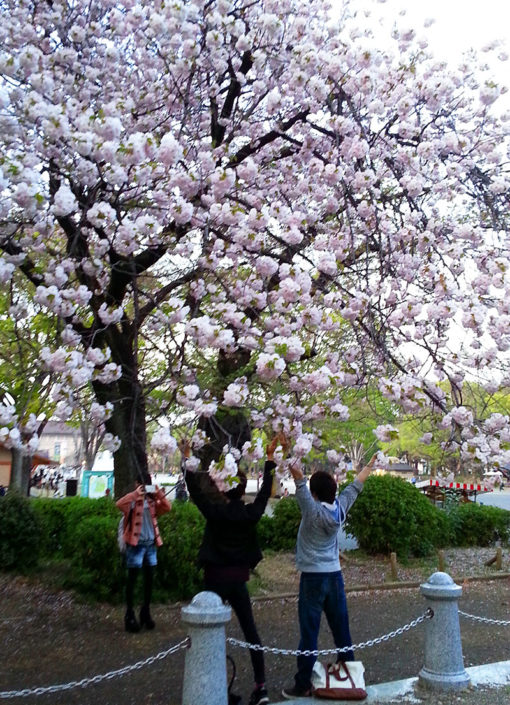 Spring time indeed is a very special season for Japanese people. One of the first things I learned about Japan when I was in my early teens was Sakura & Hanami. Since those days all my visits to Japan have been in March and April. Hanami night party in Ueno Park is the happening you should experience if you have not yet been there in the spring time.
One other memory I cherish is also from Ueno. It was on my first trip to Tokyo. I sat there under the blossoming cherry trees on a warm sunny day and Sakura petals kept falling on my hair and shoulders. Then one professor from nearby uni sat besides me and we started talking about spring, Sakura and Finland.
For me some of those spring related songs are more precious than others and those have become my "Haru Evergreens". Oldest song is from 2001 (Whiteberry) and latest one is from 2017 (Tsubaki Factory). I can't say which one from these ten songs is my most favorite one because they all are great. But I can say that deepest emotional reactions I get when listening Kobushi Factory's "Kobushi no Hana", Whiteberry's "Sakura Namiki Michi" and ZONE's "Sotsugyou".
And here they are. My "Haru Evergreens" (in random order).
Whiteberry – Sakura Namiki Michi
Kobushi Factory – Sakura Night Fever
Morning Musume Sakuragumi – Sakura Mankai
AKB48 – Sakura No Hanabiratachi
Tsubaki Factory – Uruwashi no Camellia
°C-ute – Sakura Chirari
Kobushi Factory – Kobushi no Hana
ZONE – Sotsugyou
https://www.youtube.com/watch?v=TKqg5Hx6wb8
Berryz Kobo x °C-ute – Amazuppai Haru ni Sakura Saku
Ikimono Gakari – Sakura