Coming soon: Morning Musume live in Paris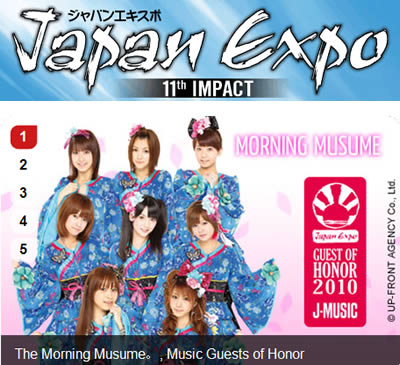 Now this is what I call SUPER COOL NEWS! Makes me feel again so unreal but it's not a dream either this time. Let's see what Morning Musume girls have to say to us.
Yes, Morning Musume is coming to Paris as 11th Japan Expo's Guests of Honor in the beginning of next July. So for the first time on the European soil Morning Musume is giving a concert on Friday 2nd of July at the Parc d'Expositions in Paris-Nord Villepinte.
I don't have ticket to this historical event yet but you can start guessing am I going to get an access to that show one way or another. Because, after all, Morning Musume is one of those few Japanese groups which drove me into a complete new musical world in the end of 90's. And the rest is, should I say, history. As is Morning Musume's first trip to Europe.