Hello! Pro Kenshuusei in 2014
This Hello! Pro Kenshuusei special was published in Idol Frontline magazine in the beginning of 2014. But what happened after that?
Later in the same year Maria Makino and Akane Haga joined Morning Musume. '14 on September 30.
Mizuki Murota, Rikako Sasaki and Maho Aikawa joined S/mileage on October 4. 2014.
Manaka Inaba & Risa Yamaki with three non-Kenshuusei girls formed Country Musume reincarnation Country Girls in November 2014.
Also in the same month Nanami Tanabe & Kurumi Yoshihashi ended their training in Kenshuusei. Later next year Nanami joined ONEPIXCEL.
In the main picture of this article we can see Rikako, Nanami and Ayano Hamaura. Hamachen joined Kobushi Factory in 2015.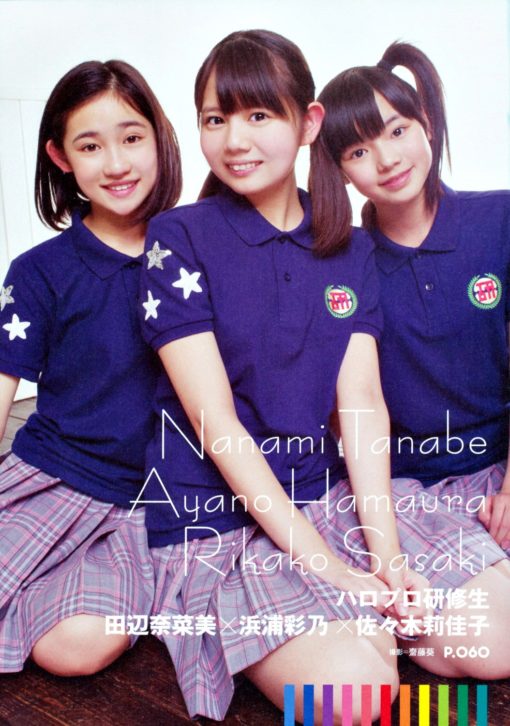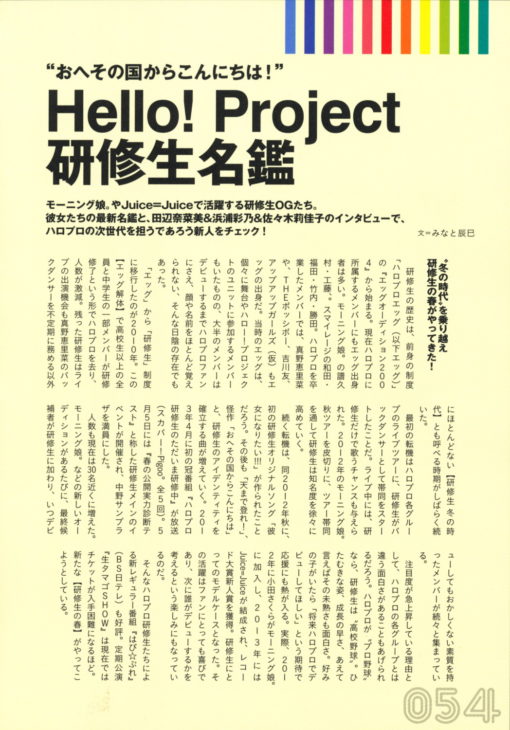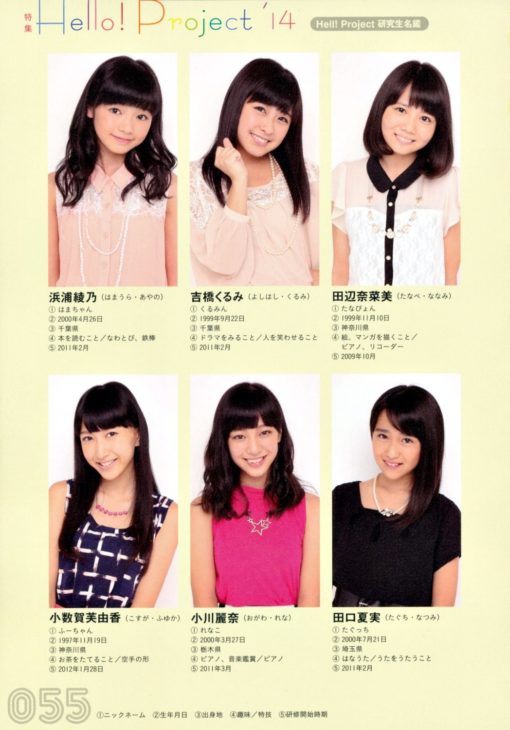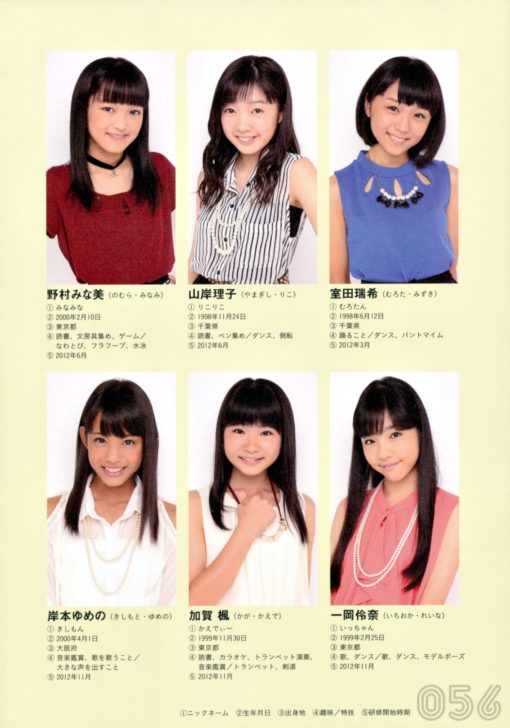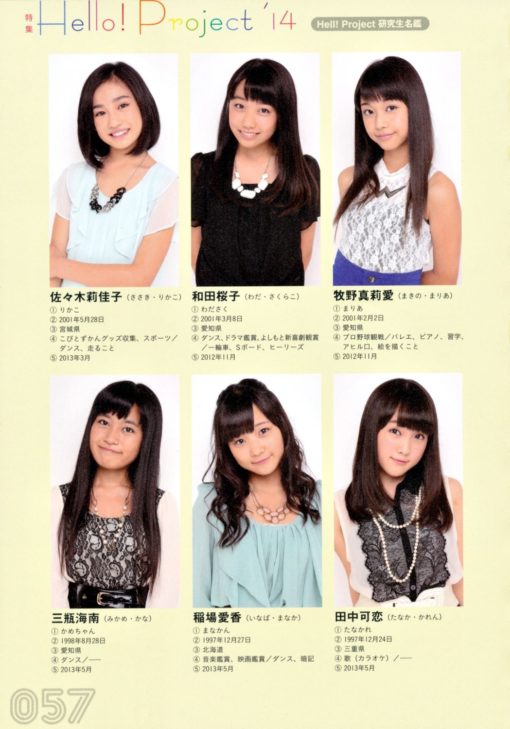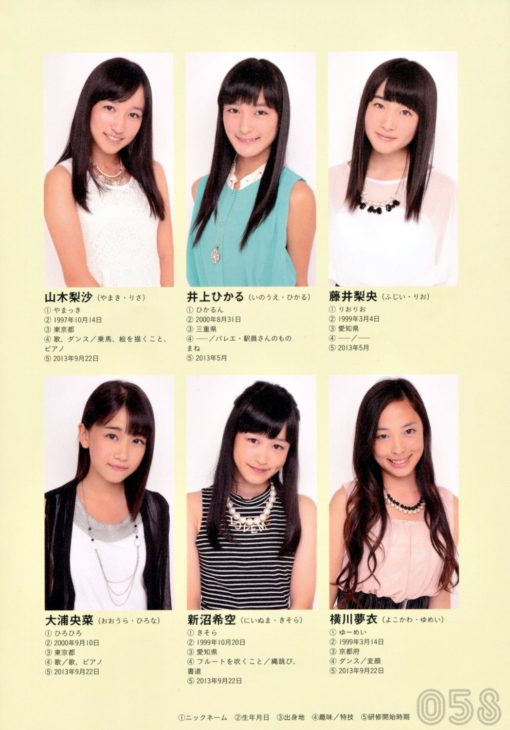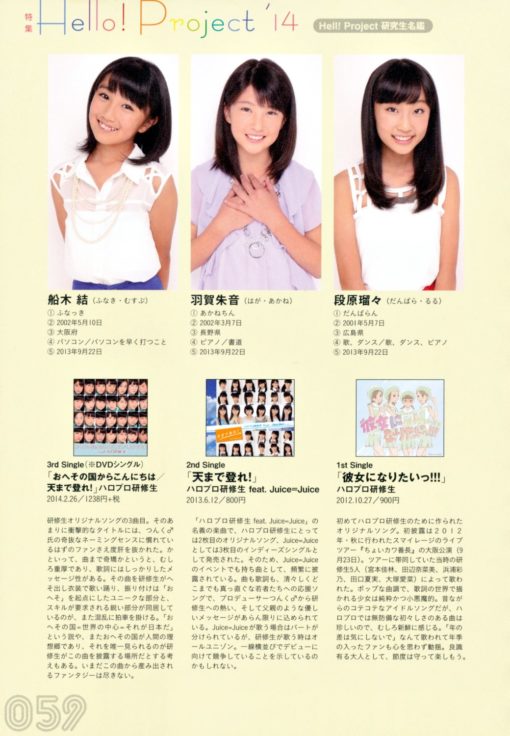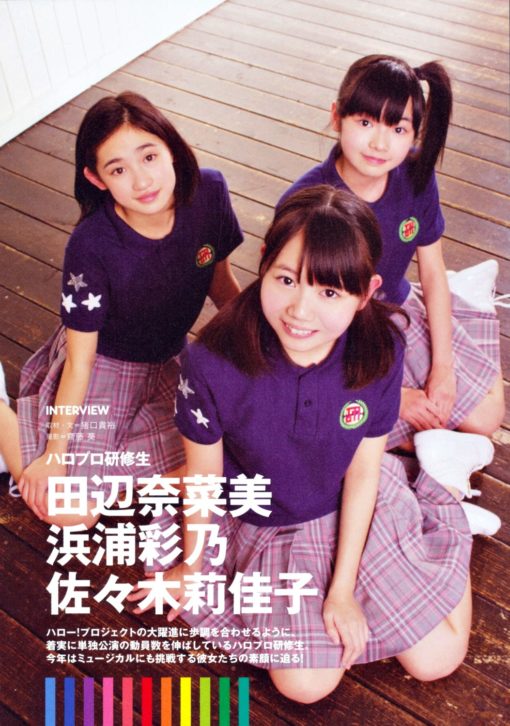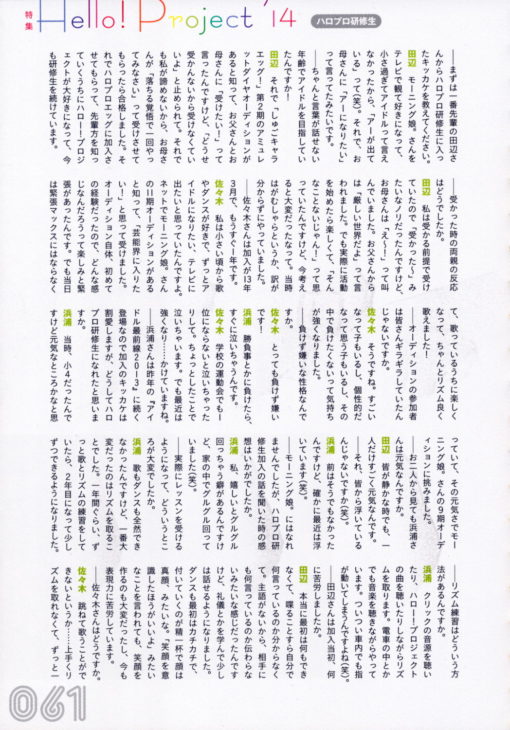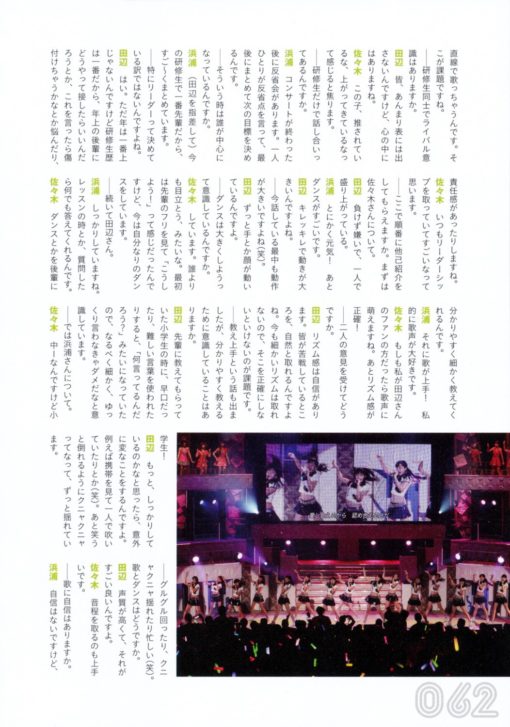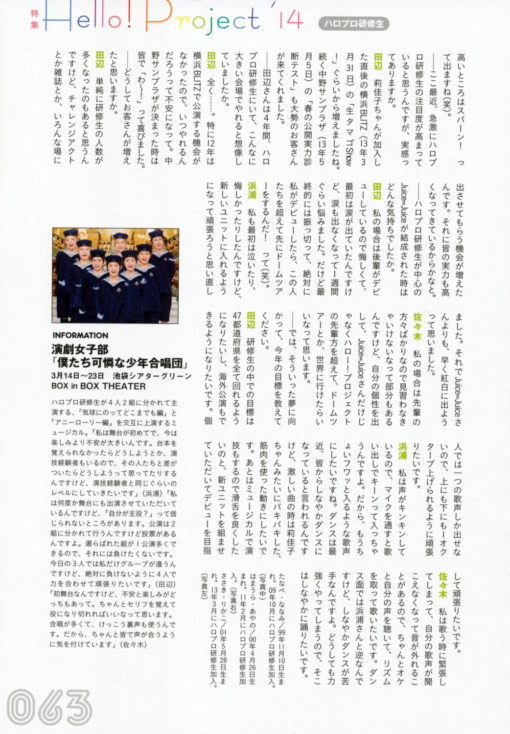 I'm posting quite regularly pictures from my large Hello! Project image archive on Twitter. With these tweets I bring my contribution as a fan to the 20th Anniversary of Hello! Project. These tweets can be entitled as "My Hello! Project History".