I'll stick with plain Morning Musume
Tsunku is again ahead of time as April Fools Day came quite early.
If Tsunku is gonna execute his idea of new form of the name to Morning Musume I'm gonna ignore it. No matter what's happening I always use the original name of the group.
As I commented on Up-Fron Link Facebook page: "I've lived with Morning Musume since 1999 and I can still live with the group without any year digits." I just feel that some things are too precious, too historical and has packed with so strong emotions that you just can't mess with those kind of things.
Morning Musume is not a software nor a new car model.
So as new year comes I'm not gonna use the name "Morning Musume '14" because I'm so serious person and also freaking concervative.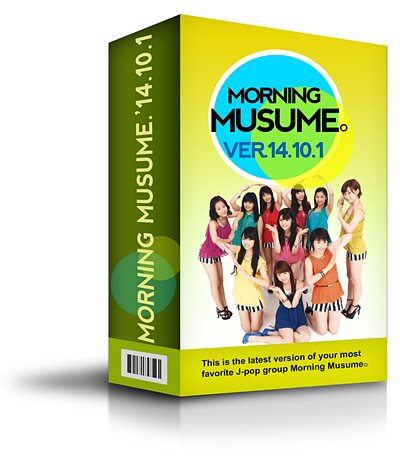 Reading guide
Year: 14 (2014)
Number of members: 10
Version number of the year: 1