BABYMETAL in Big Apple
First they take Europe, then they take America. After that Japan is for them only peanuts.
BABYMETAL has been in New York doing there photo shootings and stuff. Shootings made on Brooklyn bridge, at Times Square etc. locations.
Those photos are taken by pro rock photographer Dana Distortion and here we have a couple of her snap shots plus also photos from various other people who happened to be there at the right time.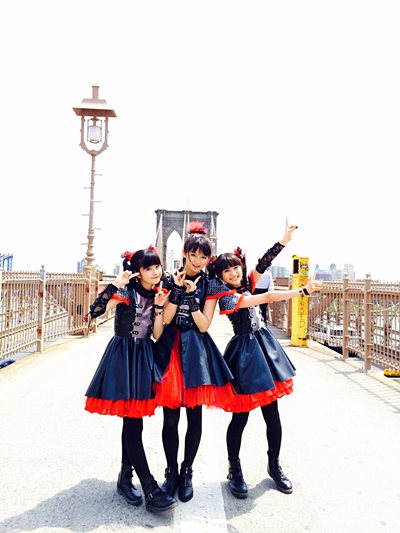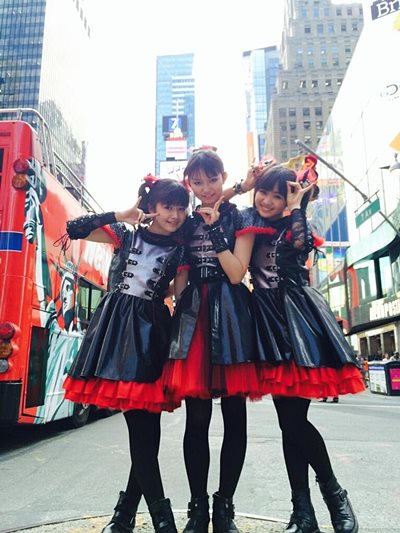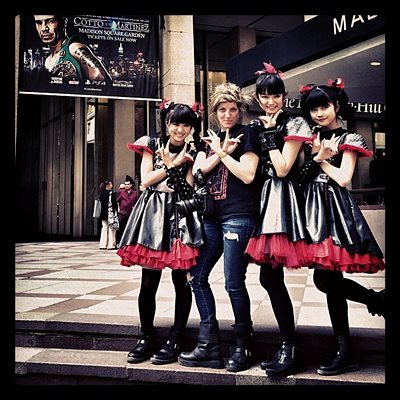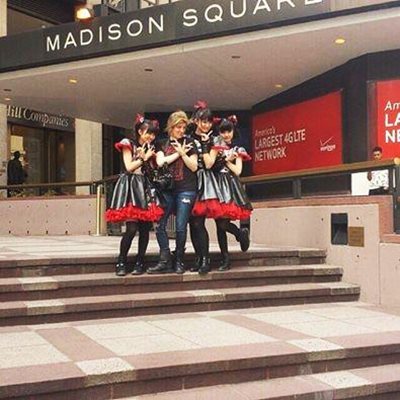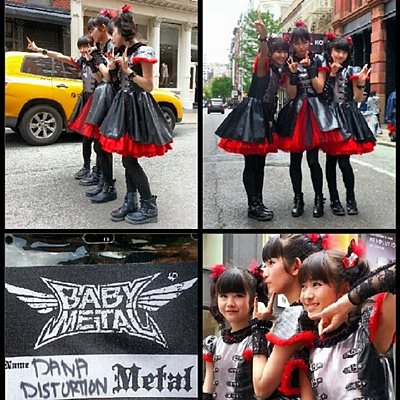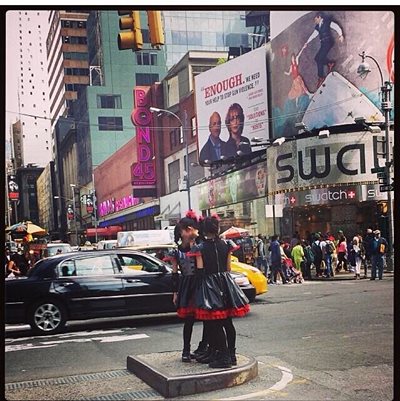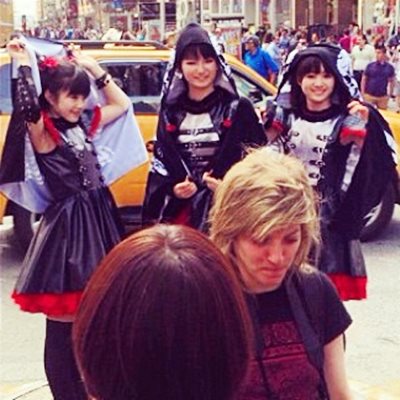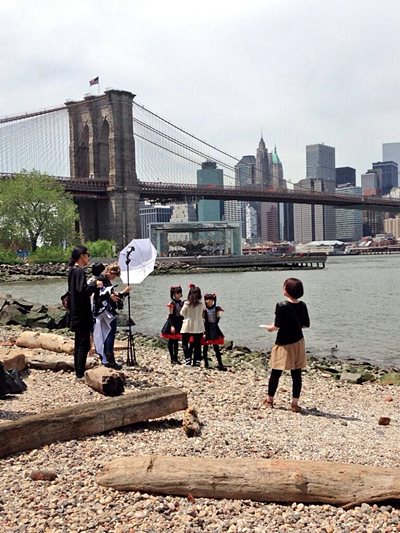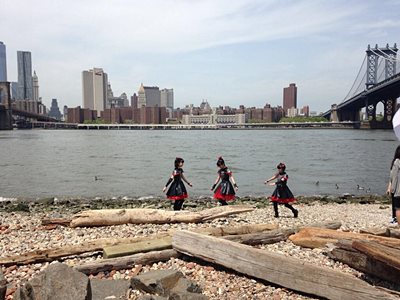 Instagram video clip by one passerby::
http://instagram.com/p/n8txxkPajC
And here's my brand new t-shirt: "COMING OF THE DOOMSDAY".