Now, at this very moment, when almost the whole Hello! Project fan blogosphere is thunderstrucked about Erika Umeda's graduation announcement and still trying to recover from Kanna Arihara's departure all I can say is that this clean up seems to be a very healthy evolution for C-ute.
Of couse this is only my personal opinion but hey, all these kind of fan based things are. So why should I be sorry about saying that Kanna's and Erika's deaprtures make C-ute more nifty, more solid and also more powerful.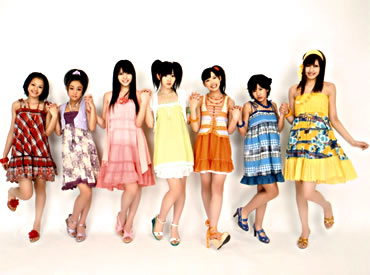 To be honest, Kanna was always background girl in C-ute. I like (note that I'm not talking in past tense) her individuality and kind of insurgency but she never was at home in C-ute. I guess we still don't know what was the real reason Kanna left C-ute and H!P but I hope to see her in an other group in the future. In the group that suits for her better than C-ute. Something alternative rock, punk-ish maybe?! But far away from the idol world. Kanna, if you happen to read this, remember that I'm waiting.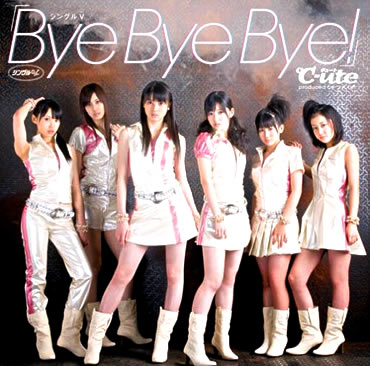 Then there is Erika. C-ute's tallest girl who never got me convinced. Most of all every time she was trying to be so-called-funny I felt quite embarrassed. Her overacting wasn't hilarious and when I watch C-ute's concert DVDs I try to avoid those Erika-centered skits between songs. In spite of that I wish Erika a happy and challenging future in the trendy fashion world. I have an inkling that she is going to do there quite well.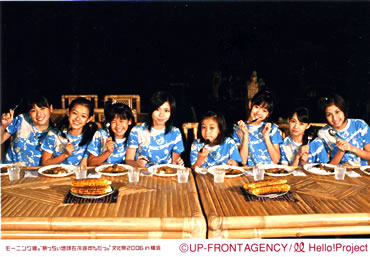 As you might know Erika and Kanna are not the only ones who have left C-ute. Megumi Murakami got sacked in 2006 as a result of her "boyfriend scandal". At that time I wasn't yet a C-ute fan but her departure gets me still thinking what kind of C-ute might have been if she had not left the group.  Because Megumi was good singer and as I look old video clips of her today I must say that I like her character. Maybe she was also kind of rebel in C-ute? Hmmm, maybe C-ute is not for rebel girls at all.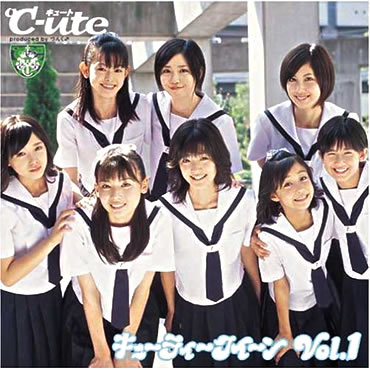 Soon we have 5 nin C-ute and it's fine for me. We are going to have a compact group with inner and outer harmony. But I'm hoping that after Erika's graduation (October 25th) we don't see any more departures. Because if any of these remaining 5 members leave the group it would significantly hurt the chemistry of C-ute.
Kakko-ii.com Special wallpaper made by me: