This is the song . . .
. . . I've been listening to a lot these days. It's from new "Hello!Project Champloo – Happy Marriage Song Shuu" album. The song is "Yes-Yes-Yes", an Off Course oldie now covered by new Aa!
Off Course (1969-1989) was a popular Japanese group which recorded for example 36 singles during it's existence. "Yes-Yes-Yes" from 1982 is one of their most popular songs.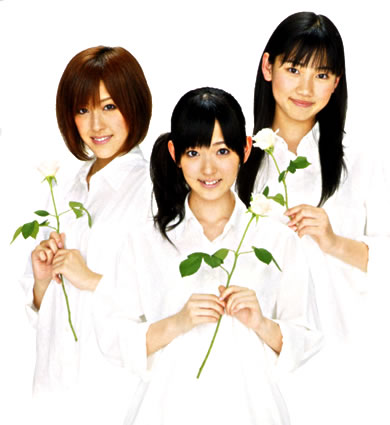 New Aa! is Miyabi Natsuyaki, Airi Suzuki and Akari Saho. Many fans have complained that this new Aa! sucks because Reina Tanaka has been replaced with young Akari. My advice: Forget that comparison between original and new Aa! and just listen to this awesome performance. How nicely trio's voices match together. How cool the atmospehere in this song is. Goes so easily in your head and stays there maybe for ever.
Yes-Yes-Yes cover by Aa!
http://www.youtube.com/watch?v=O6DXOrdu5Ls
Download song.
Yes-Yes-Yes original song by Off Course
http://www.youtube.com/watch?v=Jeyt5hYE-Co