Dream Team a.k.a. H!P Girls Top 10
It's been a while when I last time made my Hello! Project Girls Top Ten list. As you can see my top three seems to be sitting permanently on their places but there is one great surprise, a newcomer who has never before been on my list.
Then I've a request to Up-Front International: I certainly would like to see new photo books from Miya and JunJun. Miya's debut PB was released over two years ago so it's time to have a new one. And JunJun has not had even her first PB yet. And when you are then shooting all new photo books please use your imagination and creativity. Mizugi shots are fine but there is also plenty of other ways  making girls adorable.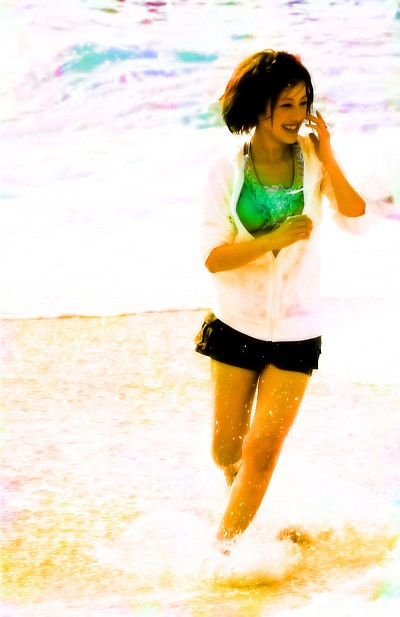 1. MIYABI NATSUYAKI
So what should I do? Should I learn to speak Japanese? Should I then try to get job from Up-Front International? After that should I break all the written and unwritten rules and pick up Miya? Should we have international marriage? A couple of kids? Living happily ever after? Dream on zush, dream on.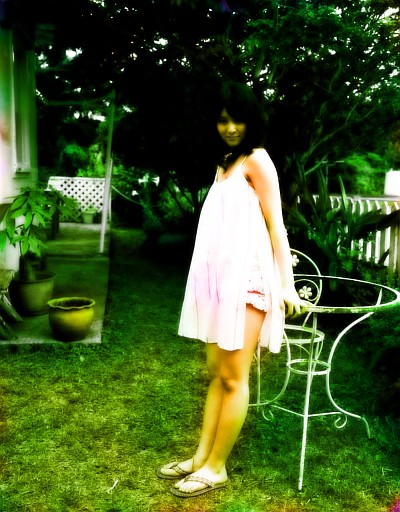 2. RISAKO SUGAYA
First I though it's too risky to love Rii. Now I think it's too risky not to love. And you know, I've never had mixed feelings on her.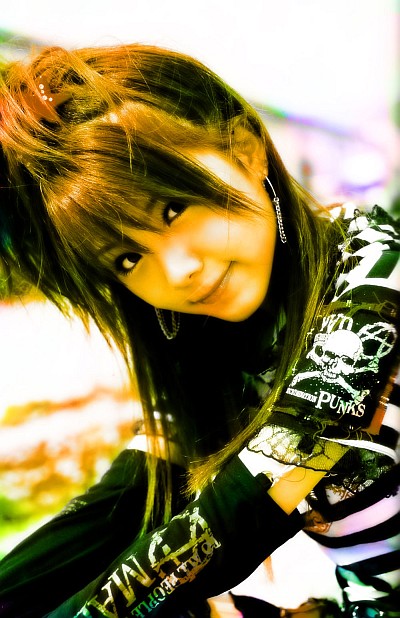 3. REINA TANAKA
I can easily imagine Reina ringing my doorbell, coming in and waving two tickets to VAMPS this evening gig. Sugoi! I kiss her and then we go.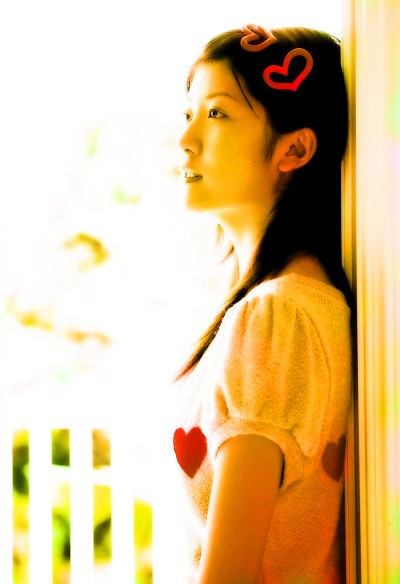 4. CHINAMI TOKUNAGA
Chii is a mystery to me. I gladly would like to solve that mystery. What is going on in her head when she has that famous blank face expression? What kind of girl she is when in romantic mood? Questions. So many questions.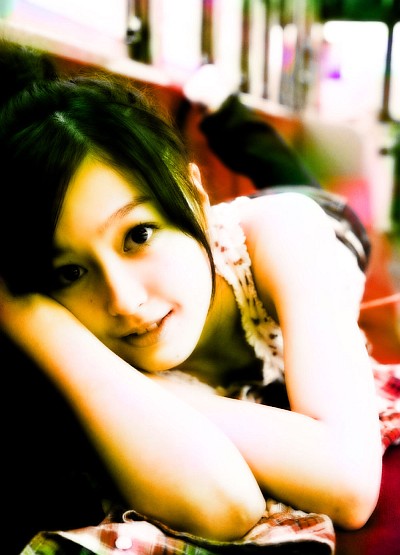 5. KOHARU KUSUMI
What's the fuss with Koha's graduation? If you have read this blog you know that she is not just-another-girl for me. Maybe I should start making non H!P girls top 10 after Koha's graduation. Still waiting for my copy of Sugar Doll to arrive from HMV Japan.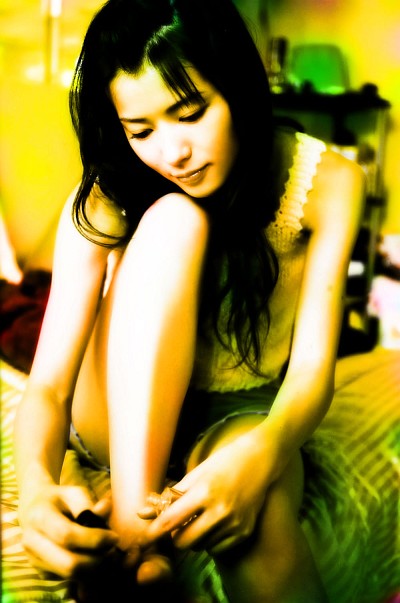 6. MAIMI YAJIMA
Earlier I've had some problems with Maimi. She was kind of reticent. Still I wonder why was that so. Maybe I just thought that she is too cool. Too perfect. Too dominant? Today I adore her. If she wants to dominate, that's fine for me. Please!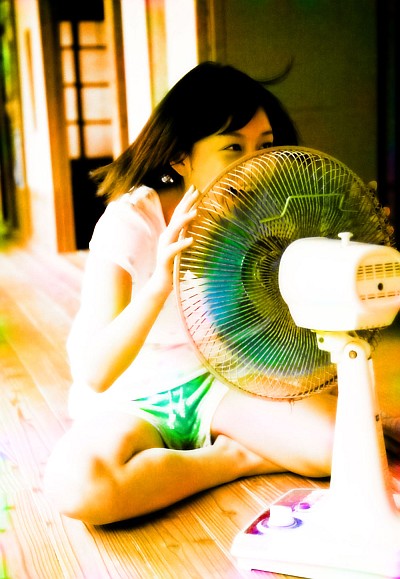 7. MAI HAGIWARA
What? Now we are making history. Maimai, the youngest of C-uties, is making her all time first entry to my Top 10 list. I guess this was inevitable. Years go by and girls are growing up fast. And remember that Maimai's debut photo book is soon out. Hands up who has pre-ordered it!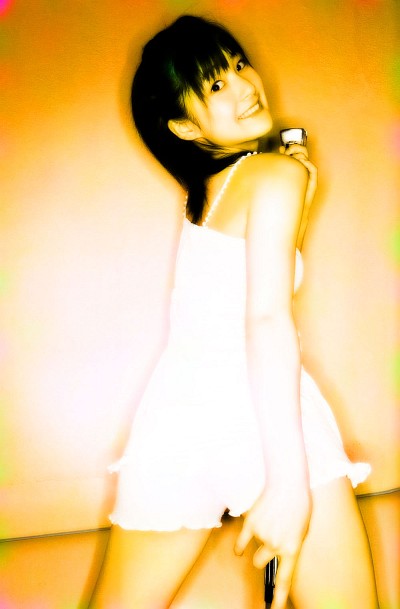 8. MOMOKO TSUGUNAGA
Is Momo dropping down? She sure is as sweet as always. I guess from time to time I just get tired of hyper Momo. Too much helium is not good for my health. But things are not too bad because Momo is still on my list. The big question is: What kind of boyfriend could tolerate Momo's hyperness? Should he be calm as ice or same kind of helium filled person as Momo herself is?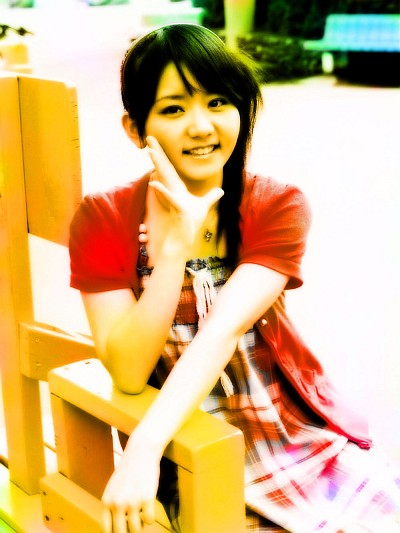 9. CHUN LI
There is something about JunJun. Although she is not the best dancer in Morning Musume. Although she does not have best looks. Although she has "strange" sense of humor. Although she is not petite. Although all of those and some other things… I desire her. I have a sense that we could have great time together.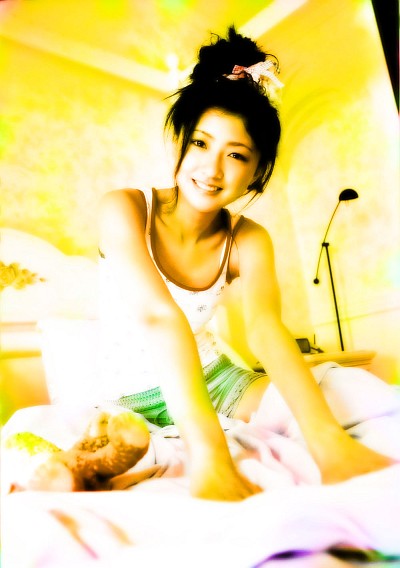 10. YURINA KUMAI
Talk to me Kumai-chan. Your sweet voice is like a gentle fall evening as sun has just gone below the horizon and the sky looks so stunning with glowing purple, orange and blue.