The New ANGERME – part 1
The Major Happy Surprise
This week started with big news from Hello! Project headquarters as Morning Musume. '17, ANGERME and Juice=Juice got new members plus there is gonna be also one brand new group. Those new girls are not actually new faces for us H!P fans because:
MM.'17 got Chisaki Morito from Country Girls
Juice=Juice got Nanami Yanagawa from Country Girls and Ruru Danbara from H!P Kenshusei
ANGERME got Musubu Funaki from Country Girls and Ayano Kawamura from H!P Kenshusei
Reina Ichioka from H!P Kenshusei is going to be a leader of a new group which is not yet ready to be announced
As I'm happy to see Musubu (15) and Ayano (17) joining ANGERME I quite impatiently wait to see this new dazzling line-up in real action. I think new girls fit very well to ANGERME's wild group. My only sidenote is that we are still unsure will we ever see Maho Aikawa in ANGERME again. Adding two new members to group sadly does not look very promising.
Anyway it's fun to watch how surprised, excited and happy Musubu and Ayano were when they came in to the room where Ayaka Wada was already waiting for them. Not to mention group leader's own reactions. So motherly she is.
Musubu's entry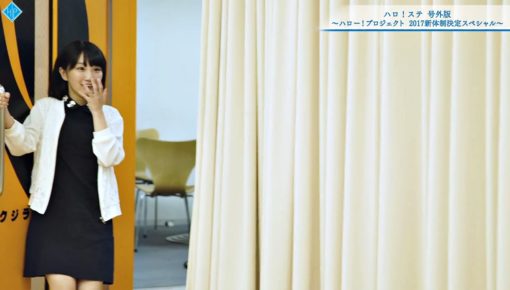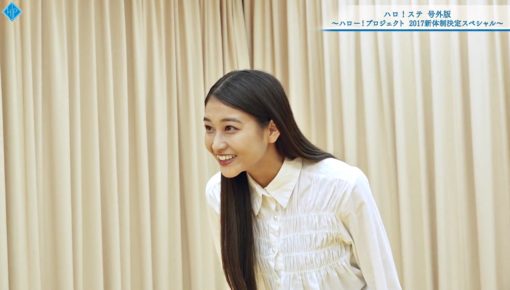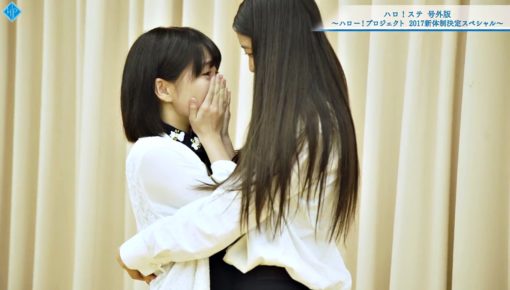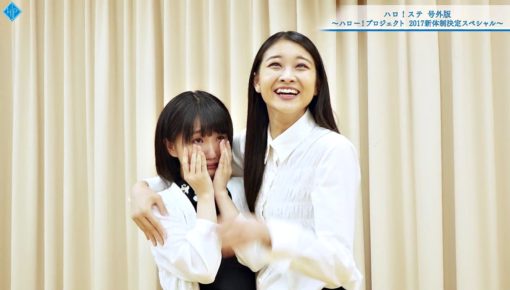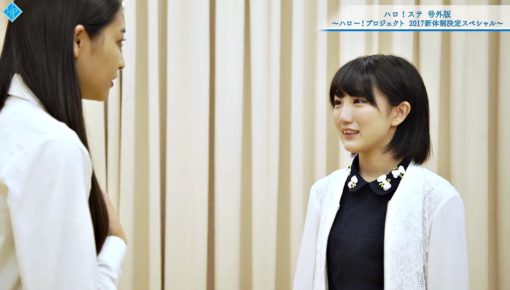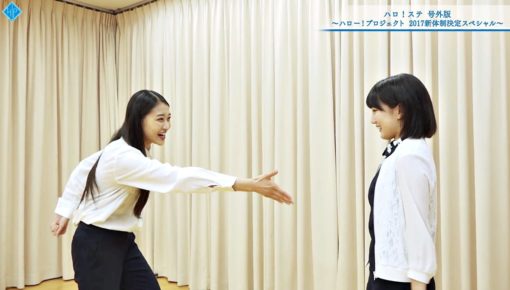 Ayano's entry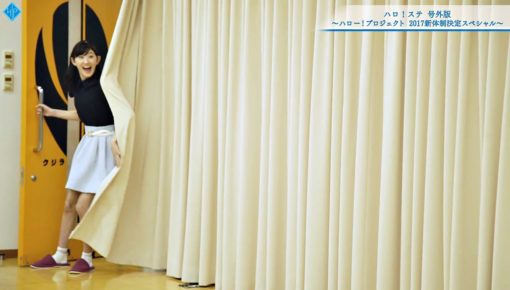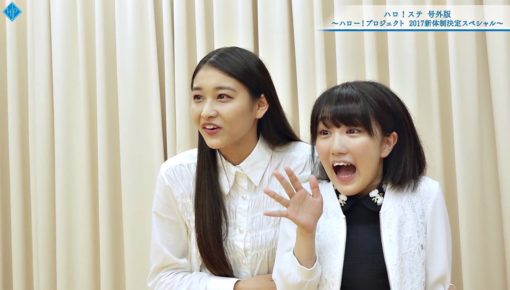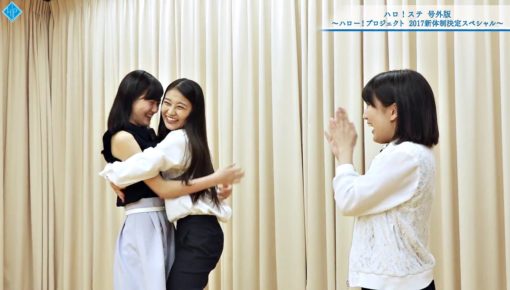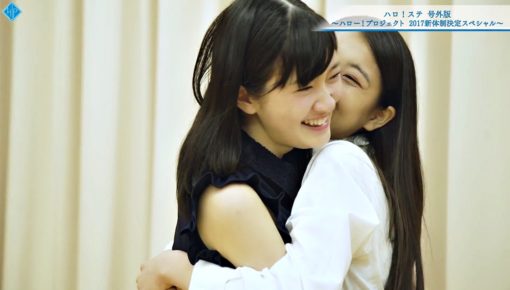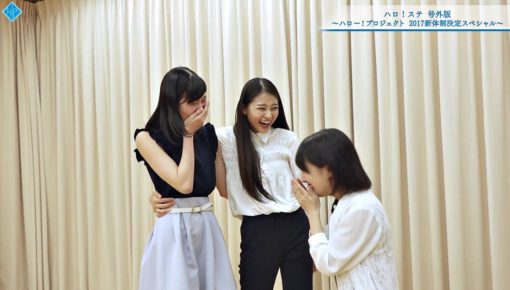 Announcement of new organization in Hello! Project
[Part 2 coming soon]