From my Hello! Project archives – H!P super group Buono! in 2007
I think this is one of those first bigger magazine stories about Buono! It was published in the year 2007 and magazine was B.L.T. U-17.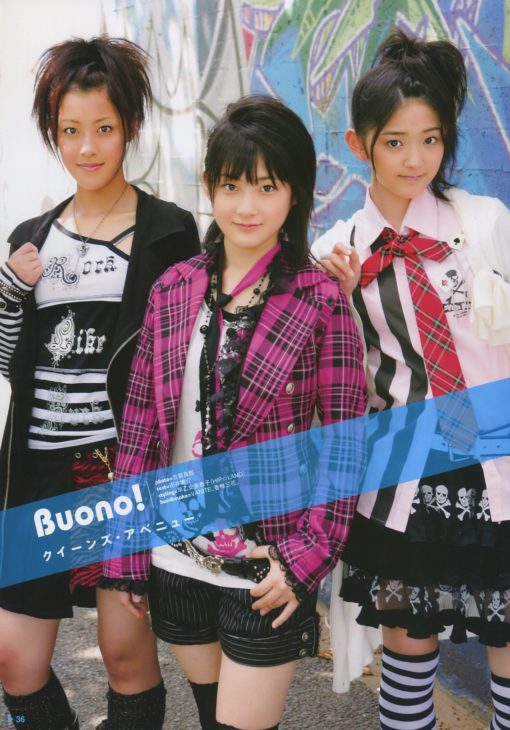 Buono! was a Hello! Project super group formed by two girls form Berryz Kobo (Momoko Tsugunaga & Miyabi Natsuyaki) and one from ºC-ute (Airi Suzuki). As I say it was "a super group" I'm not overstating it at all. Buono! was a wonderfull mixture of pop & rock tunes. They were original and something more than just typical J-pop. Almost all they released was great music. Well, at least that's what I say.
Buono!'s active years were from 2007 to 2012. Officially the group was disbanded in 2017 when they did their "Buono! Live 2017 ~Pienezza!~" concert at Yokohama Arena. Three weeks after the final Momoko graduated from Hello! Project, Miyabi got the things going with her new group PINK CRES. and Airi was preparing her solo career as ºC-ute was also disbanded on June 12. 2017.
Buono! released 14 singles starting with "Honto no Jibun" (October 31. 2007). The trio gave us also three albums, two "best ofs", two mini albums and many live etc. DVDs. Final concert was released in DVD & Blu-ray formats in three editions. The most pricey COMPLETE BOX set housed two blu-ray discs (concert + music videos), four CDs and a booklet with photos & lyrics.
I was lucky to see The Great Buono! in Paris two times. Those were also the only lives they did outside Japan. The first one happened in 2012 at La Machine du Moulin Rouge. Before concert I had a chance to interview girls & take some photos for Finnish JAPANPOP magazine. The second live was part of BeriKyuu concert at Japan Expo 2014 when Berryz Kobo & ºC-ute did their joint live in Paris.
My blog posts on this topic:
Buono! in Paris (Berryz Kobo International – February 15. 2012)
Buono! Roxx (Berryz Kobo International – May 11. 2012)
Buono! finalized (KAKKO-II blog – September 12. 2017)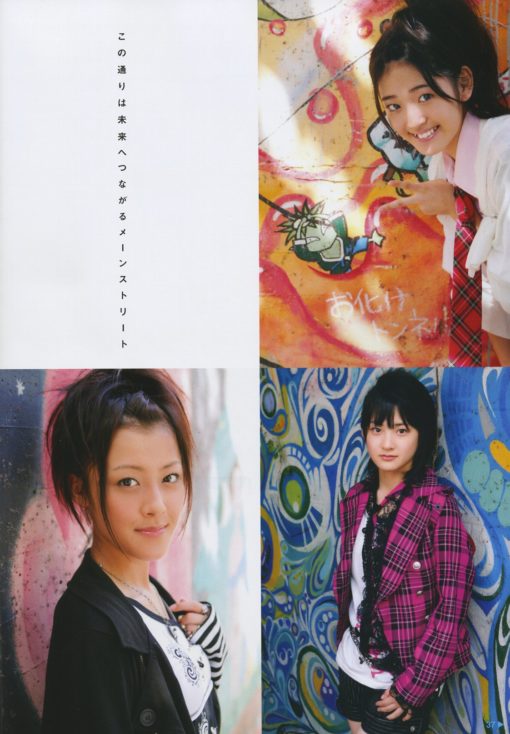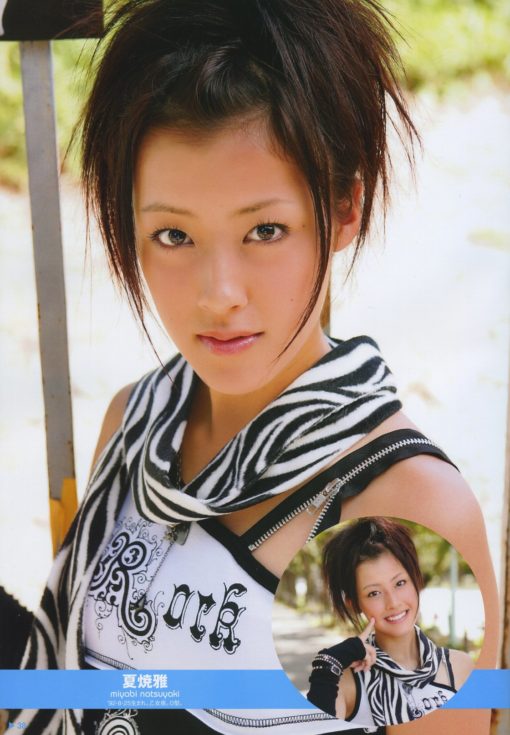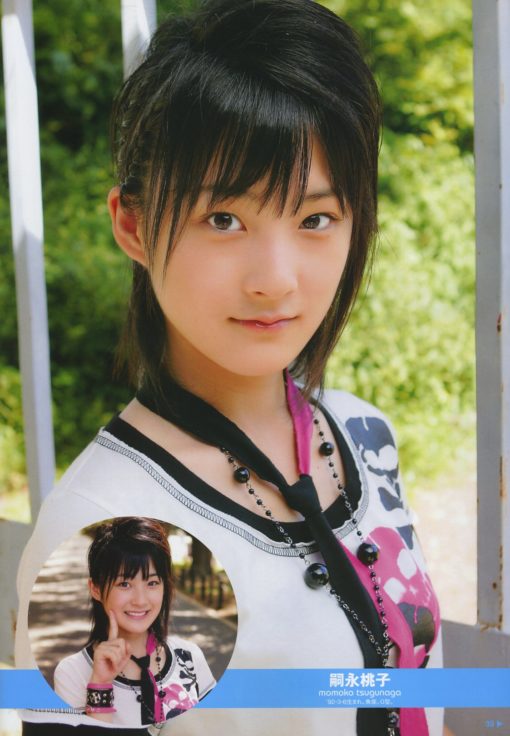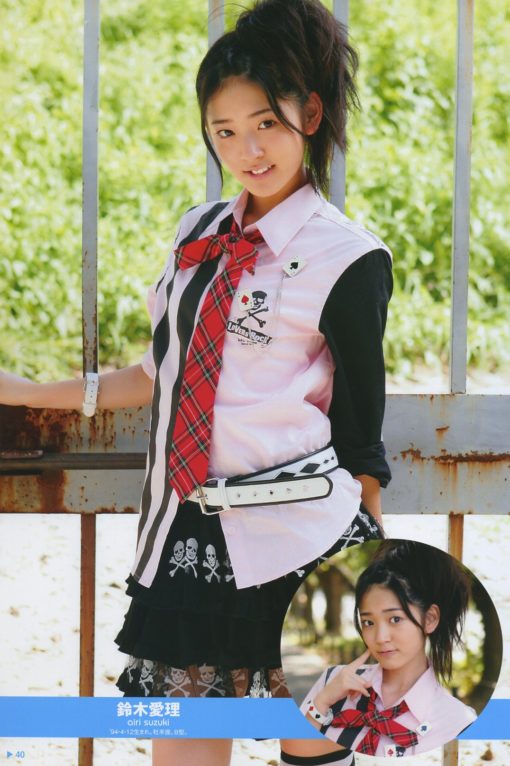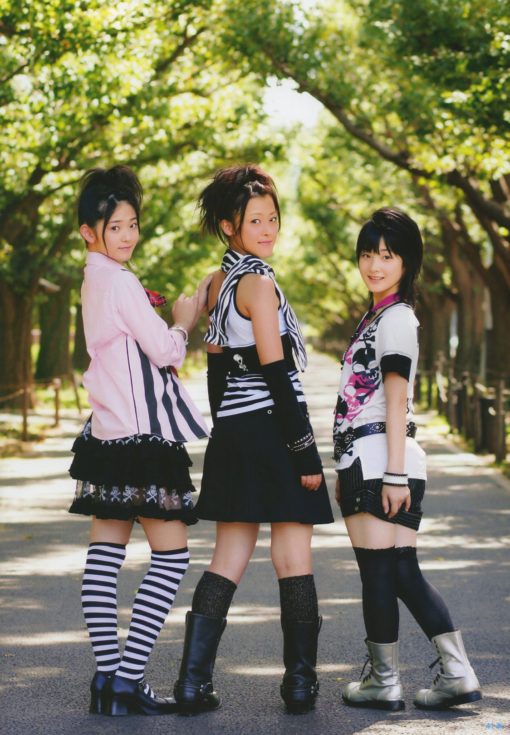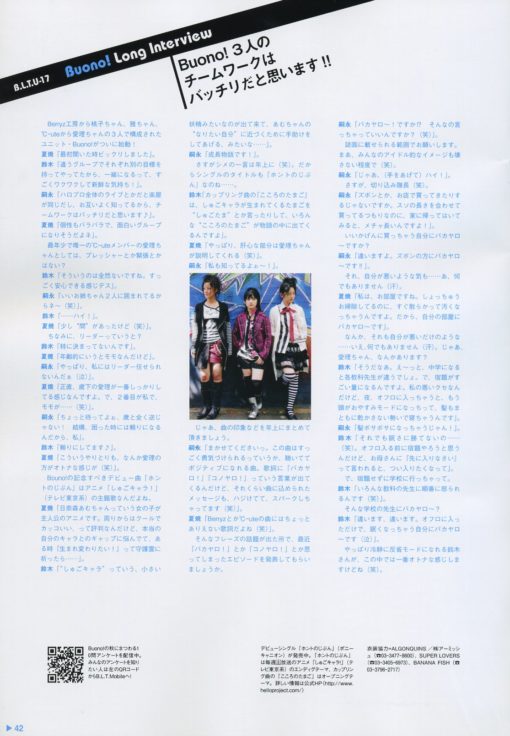 I'm posting quite regularly pictures from my large Hello! Project image archive on Twitter. With these tweets I bring my contribution as a fan to the 20th Anniversary of Hello! Project. These tweets can be entitled as "My Hello! Project History".